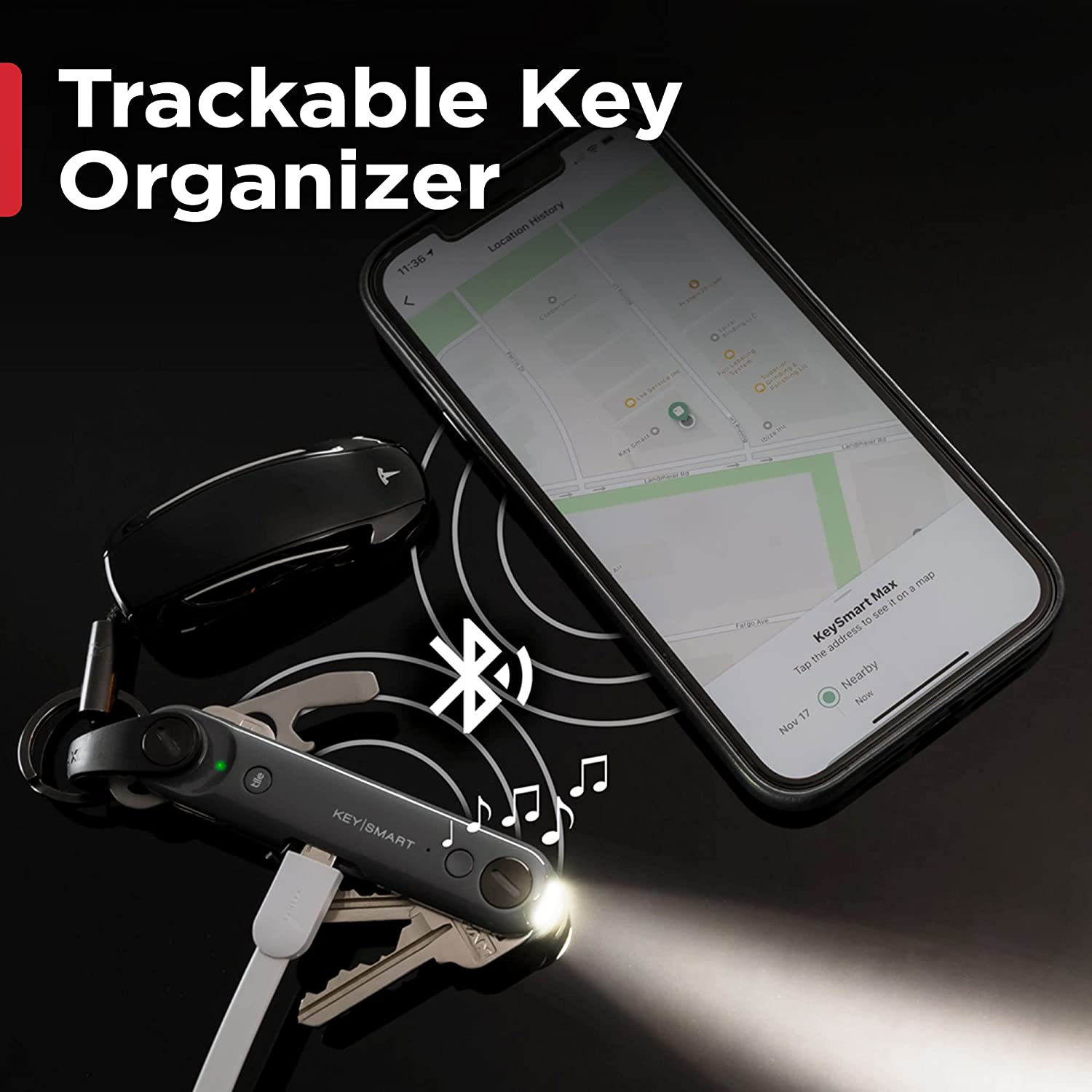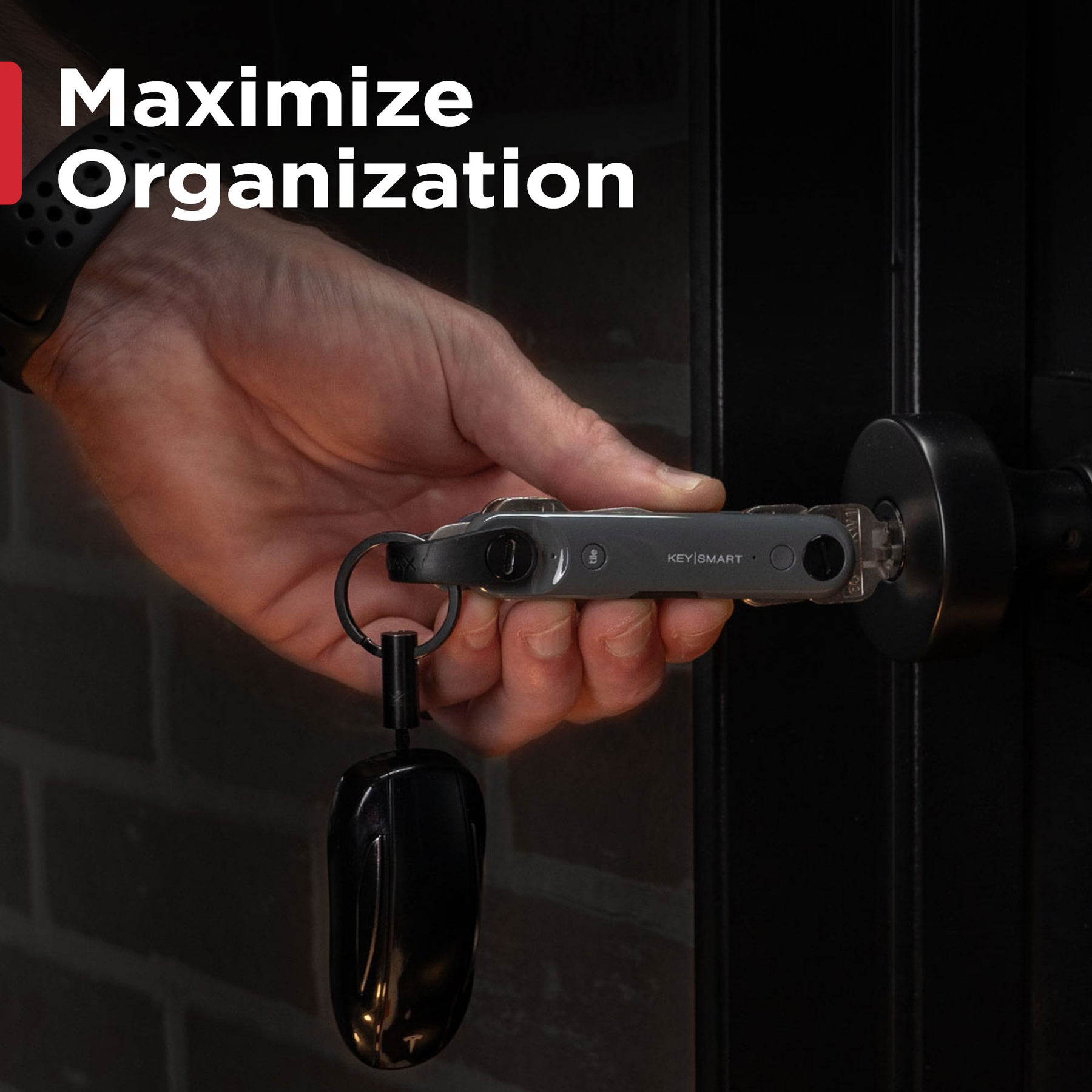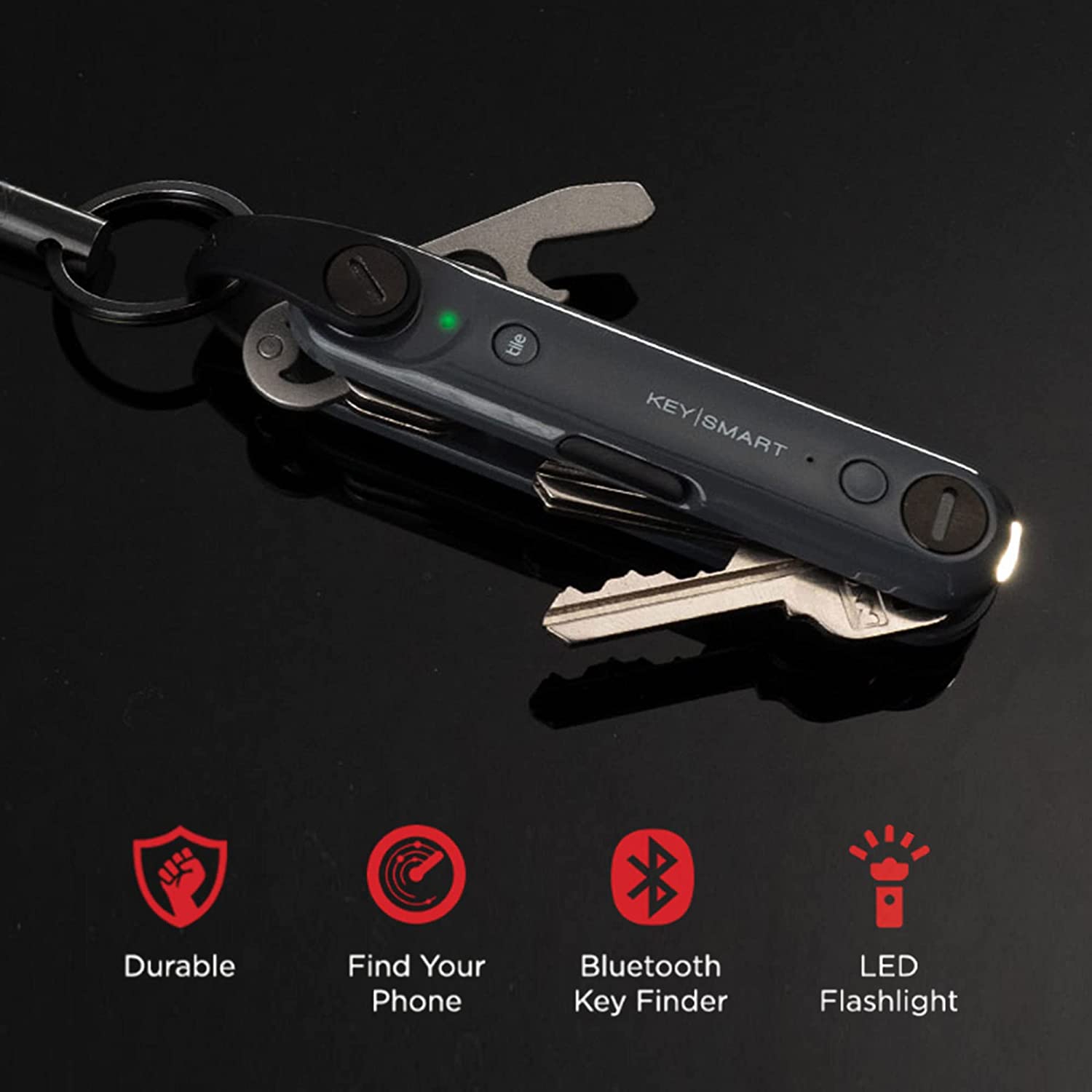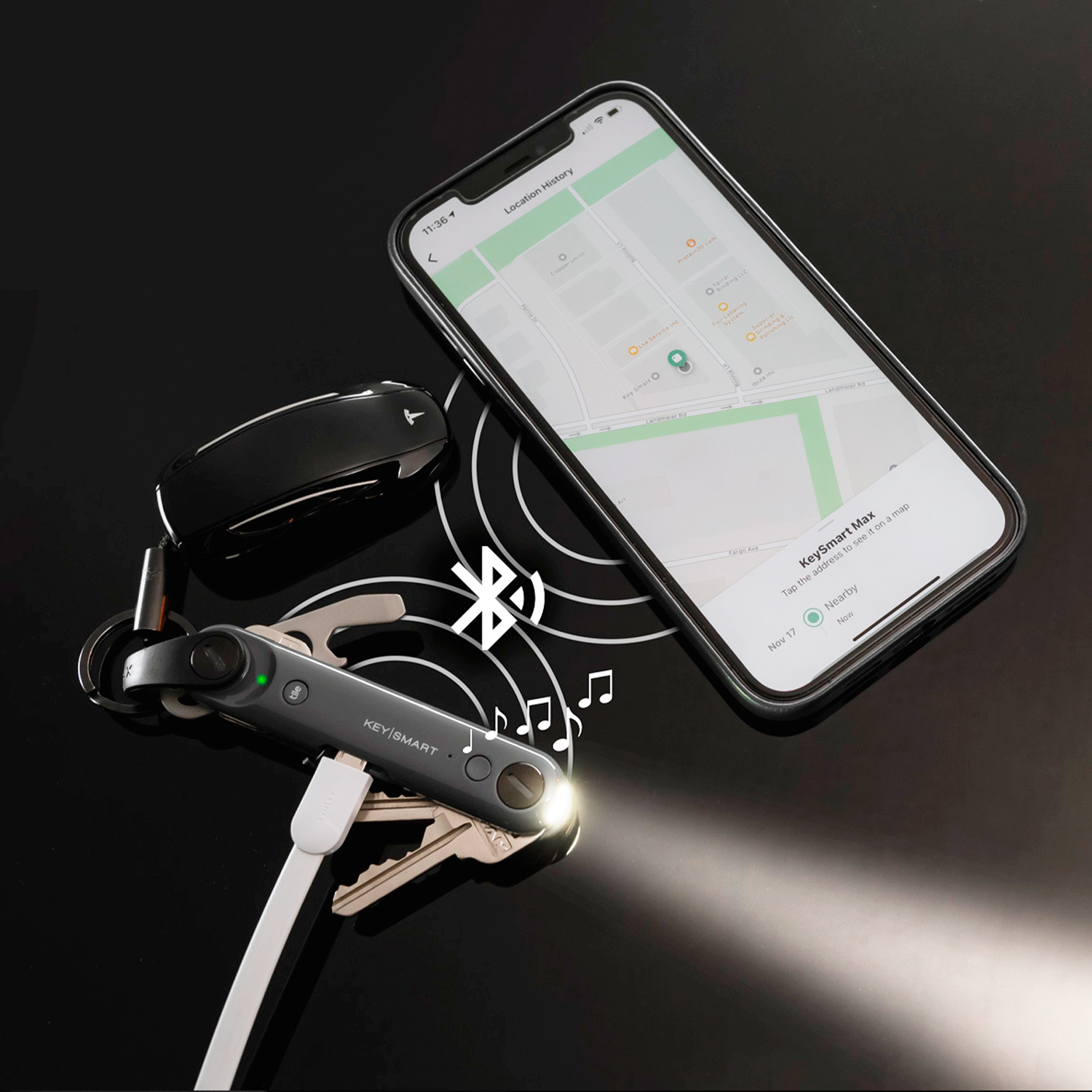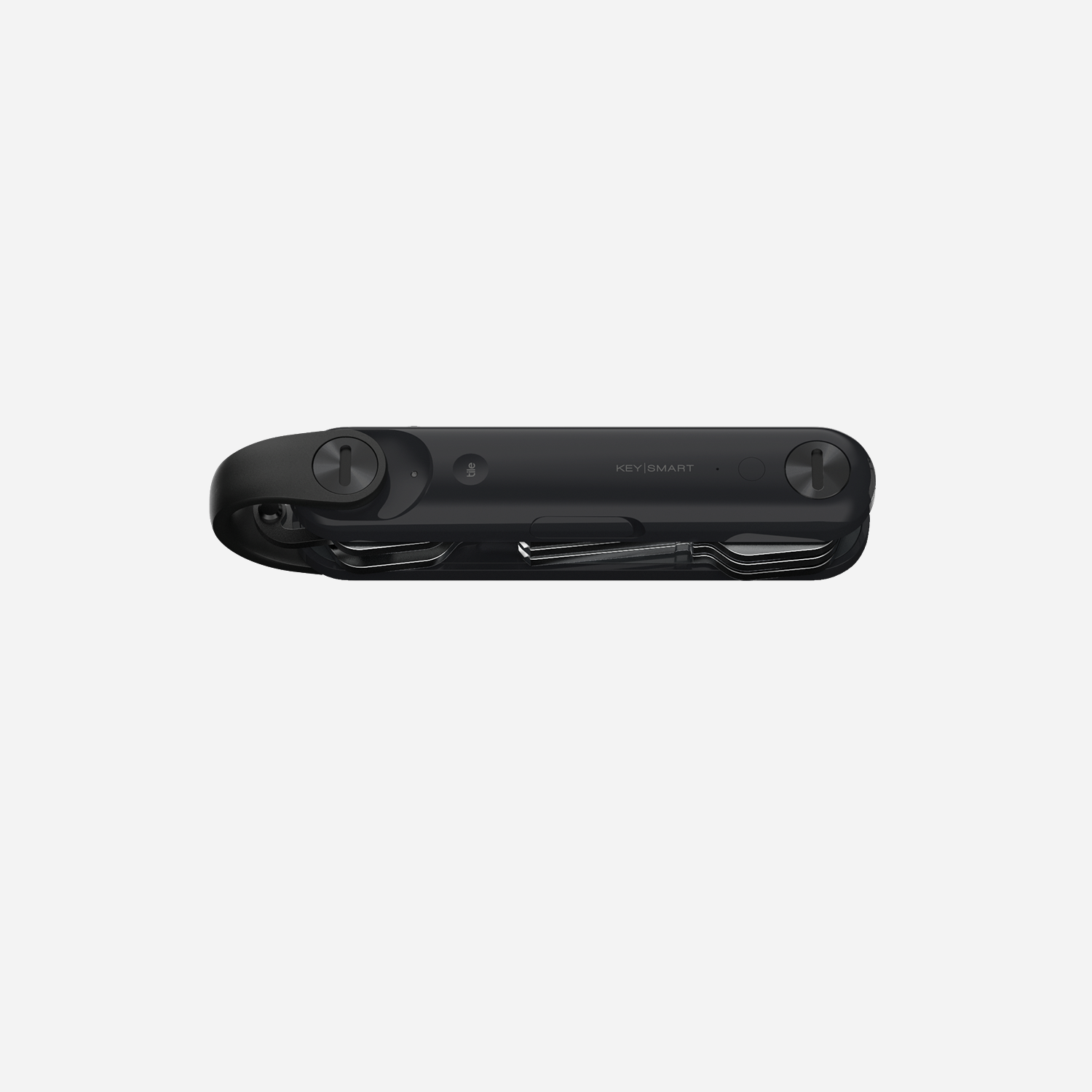 KeySmart Max
In stock
🇺🇸 Shipping Within 24 Hours
Locate your lost keys & phone:  Use the free Tile™ app and 150ft bluetooth range to locate your keys on a map
2x louder ringtone: Make your missing keys ring to find them faster 
Make your lost phone ring, even on silent!
Organize up to 14 keys & easily attach car key fob & other tools with included black loop ring
2x more powerful rechargeable battery with included micro-USB cable (lasts up to 60 days depending on use)
Includes 2x brighter flashlight & free multi-tool
Dimensions: 4.2in x 0.75in x 0.8in
Bluetooth Range: 150ft
Battery: 160mAh
Multitool: bottle opener and flathead screwdriver
Weight: 1.3 oz
Materials: Polycarbonate Plastic (PC) shell, Acrylonitrile butadiene styrene (ABS) band
Light: 28-30 lumen
KeySmart Pro vs. KeySmart Max 
All items purchased from getkeysmart.com ship within 24 hours unless otherwise stated.
You can return any undamaged items within 30 days of receipt. To start a return and learn more about our return policy, click here.
All new KeySmarts purchased at GetKeySmart.com come with a 2 year warranty.
If your KeySmart breaks under normal wear and tear within 2 years of purchase, we will replace it for you. Click here for more details.
Great idea poorly executed
If this will hold more than about 6 keys they'd have to paper thin. The plastic case is flimsy. The rubber band is not optional - it us used to carry electricity from one side to the other. Trying to add keys is very difficult.
Don't get me wrong I really like my original keysmart. It was well made simple and worked. The Max belongs in a Cracker Jack box.
Hello, Matt!!
Please, contact us through our Customer Experience e-mail: orders@mykeysmart.com so we can help you with this issue!
Have a great day! :)
Key Smart Max
Well my first KeySmart stop working but they replaced it and now i'm back and running
Great update
Finally treated myself to a new Keysmart organizer I got the maxx and it's really awesome
Updated to Max
Just updated to the new Key Smart, Max and I love it. These organizers are brilliant. I hate it all my keys all over the place and this is a fabulous way to organize them.