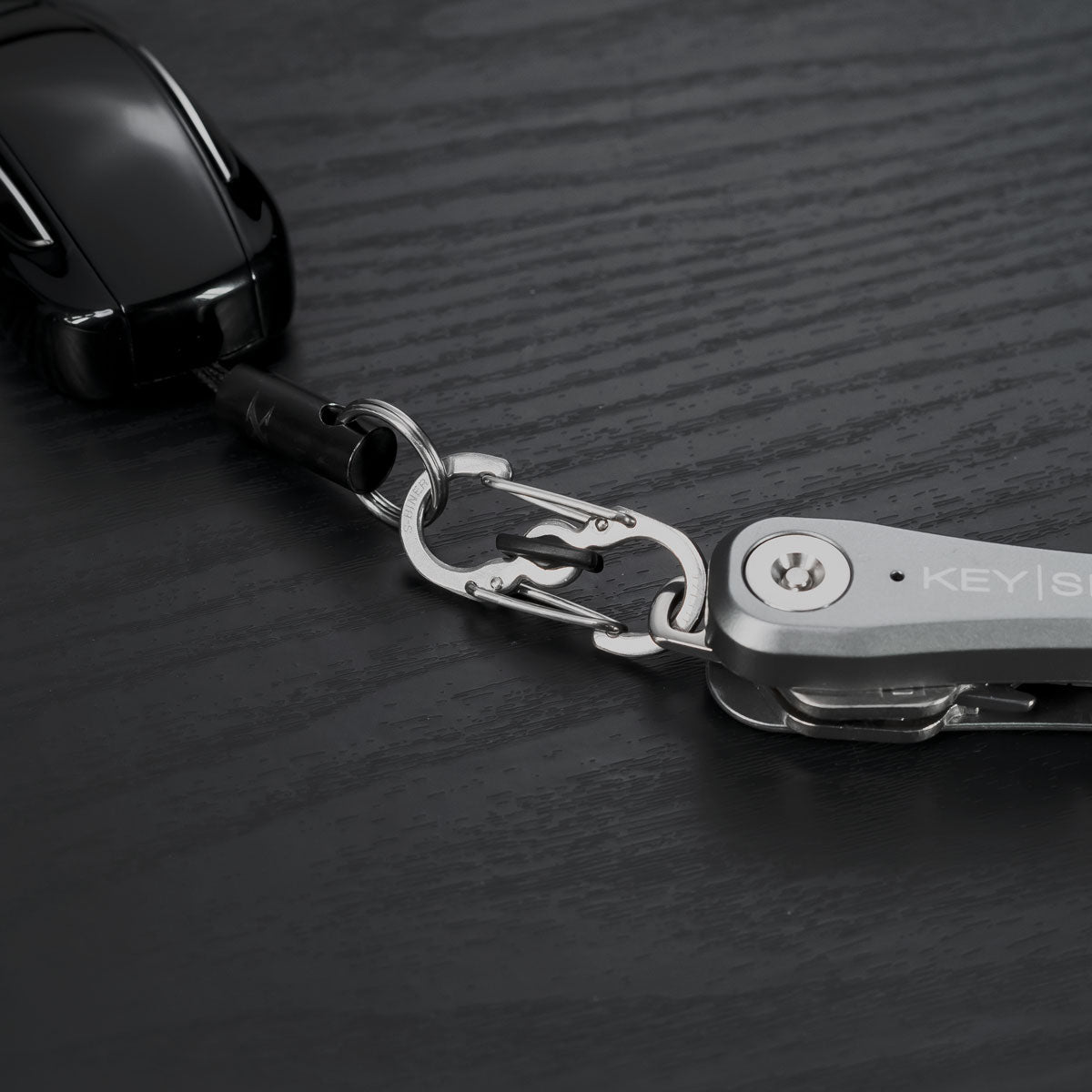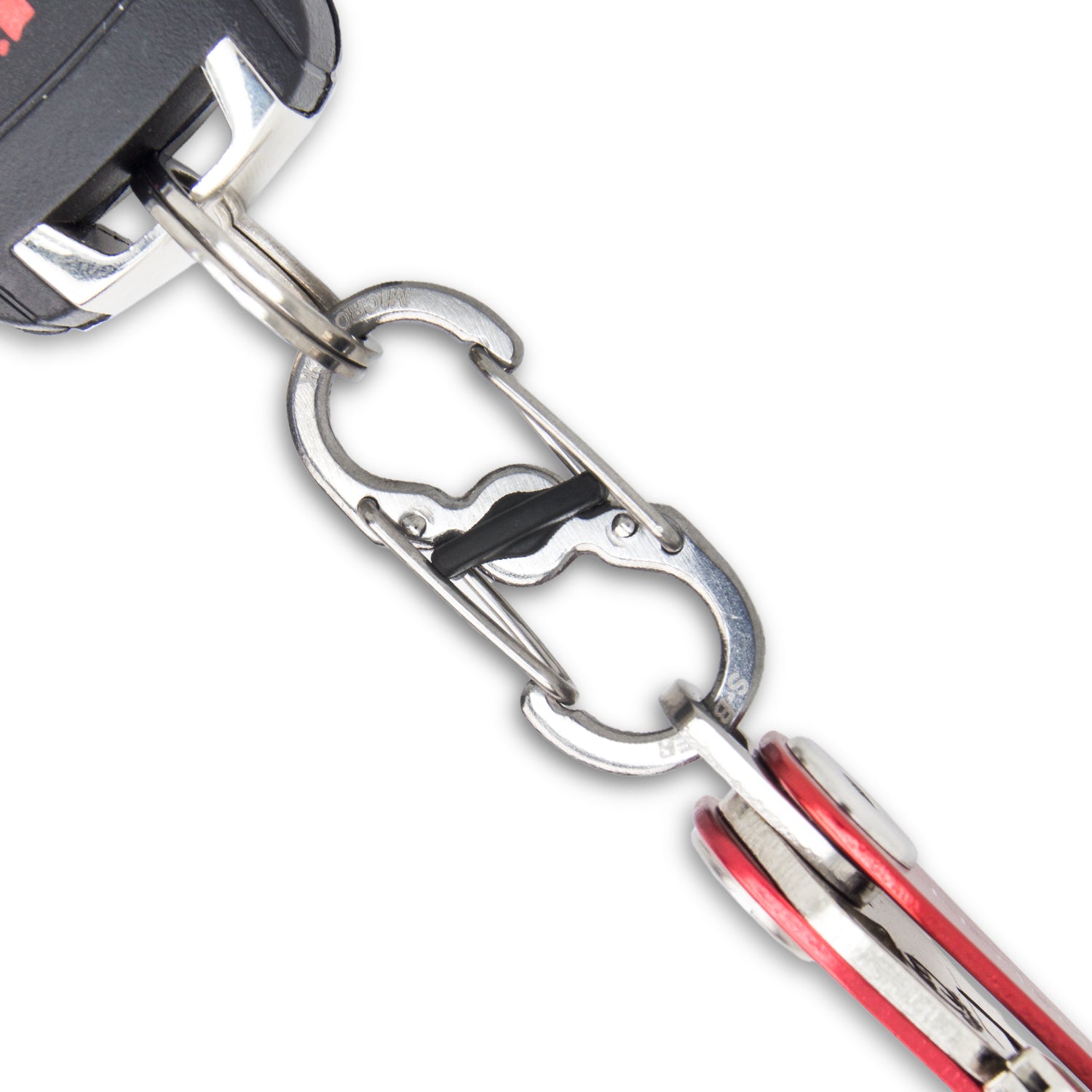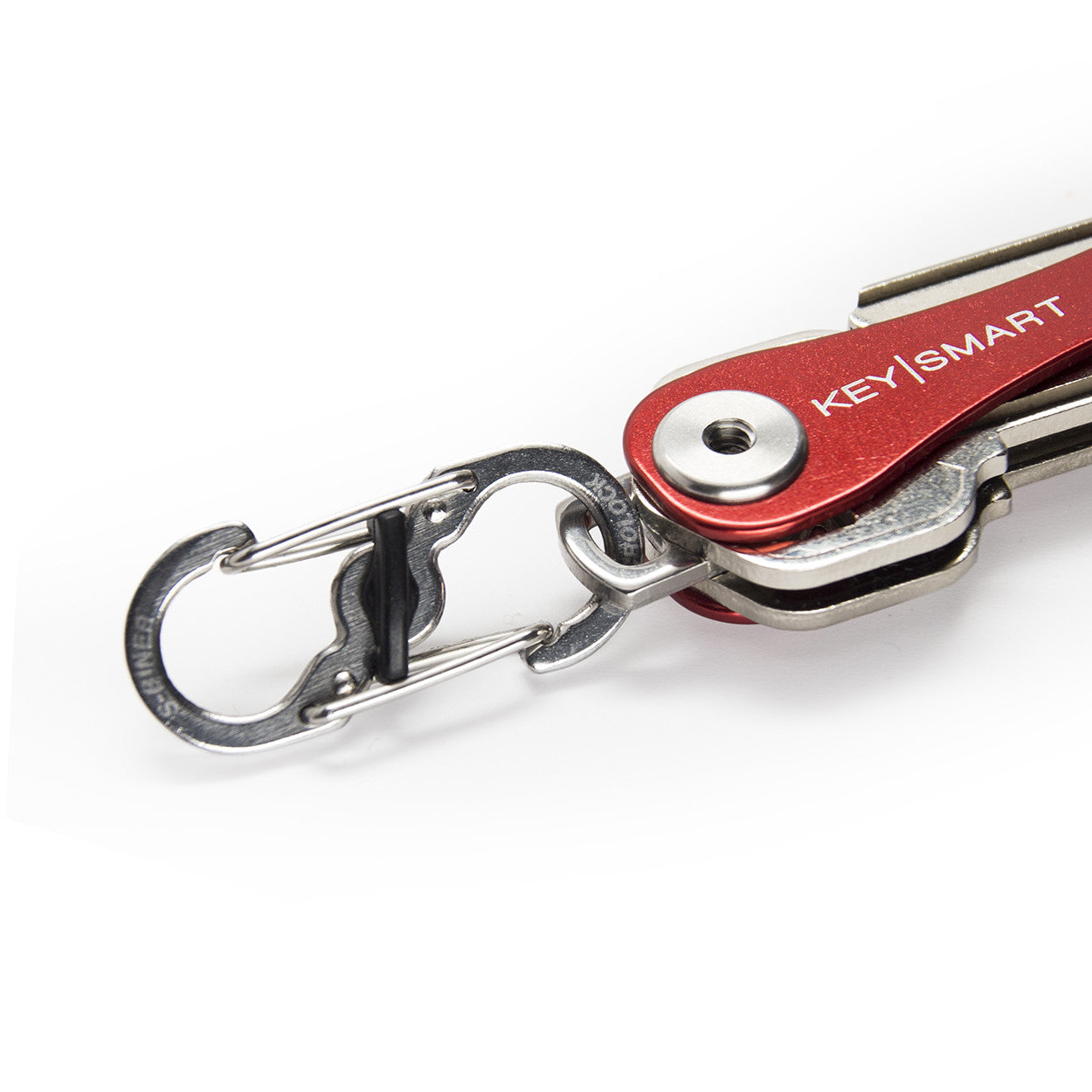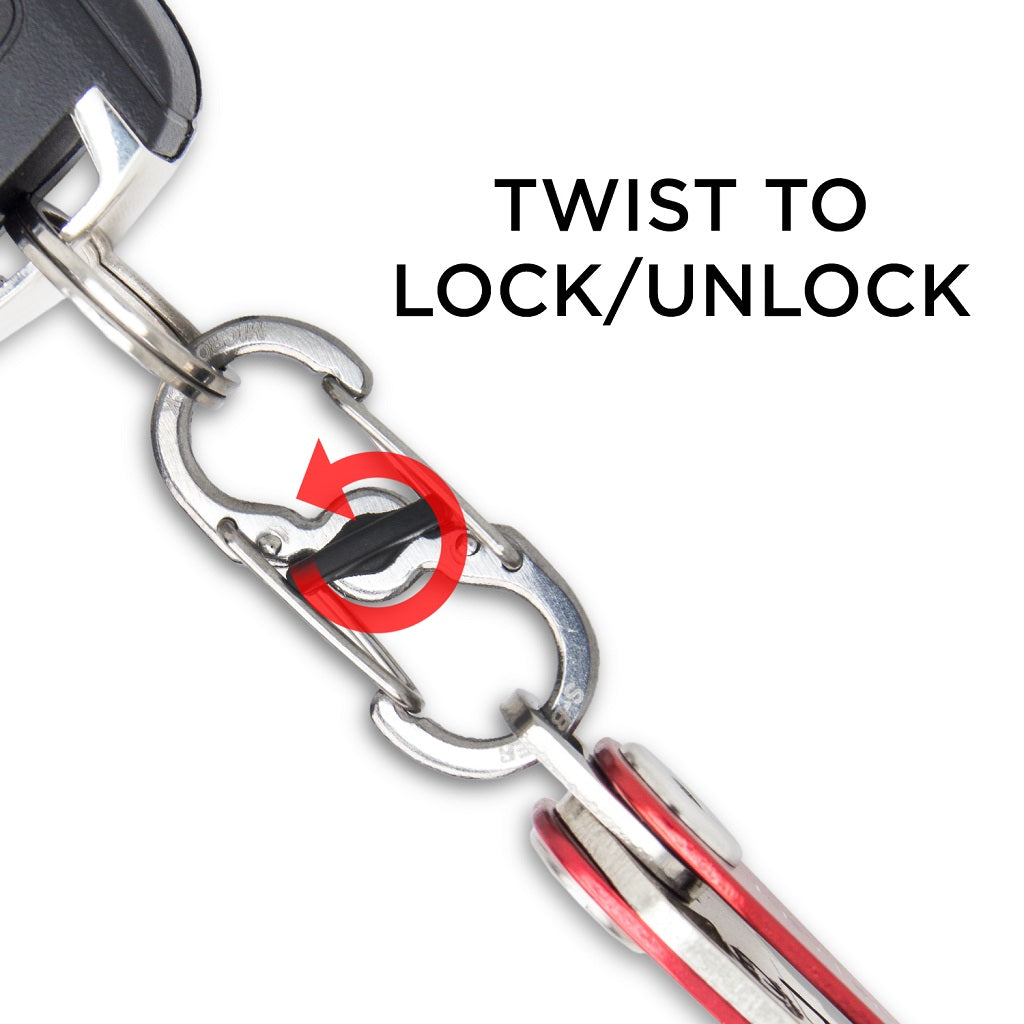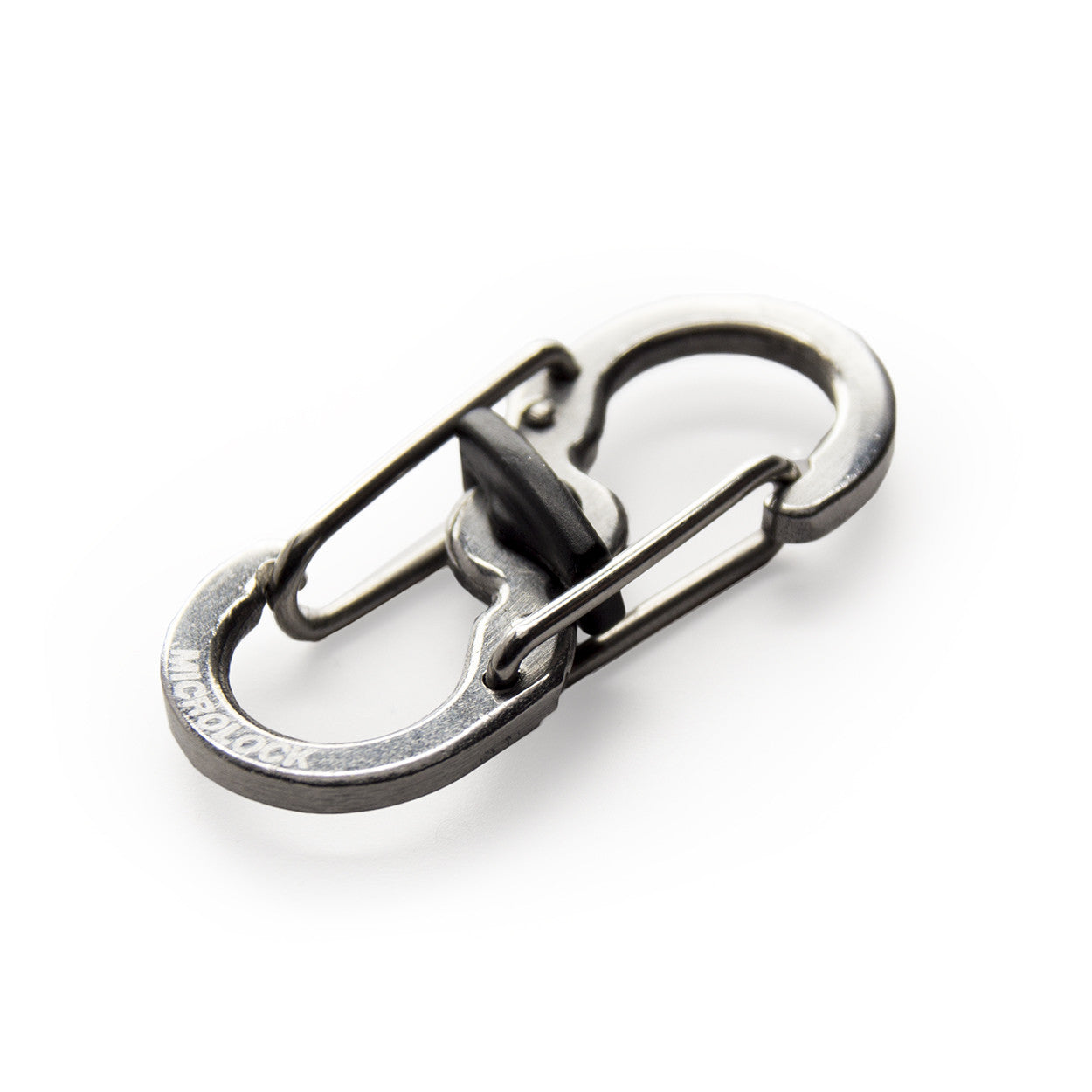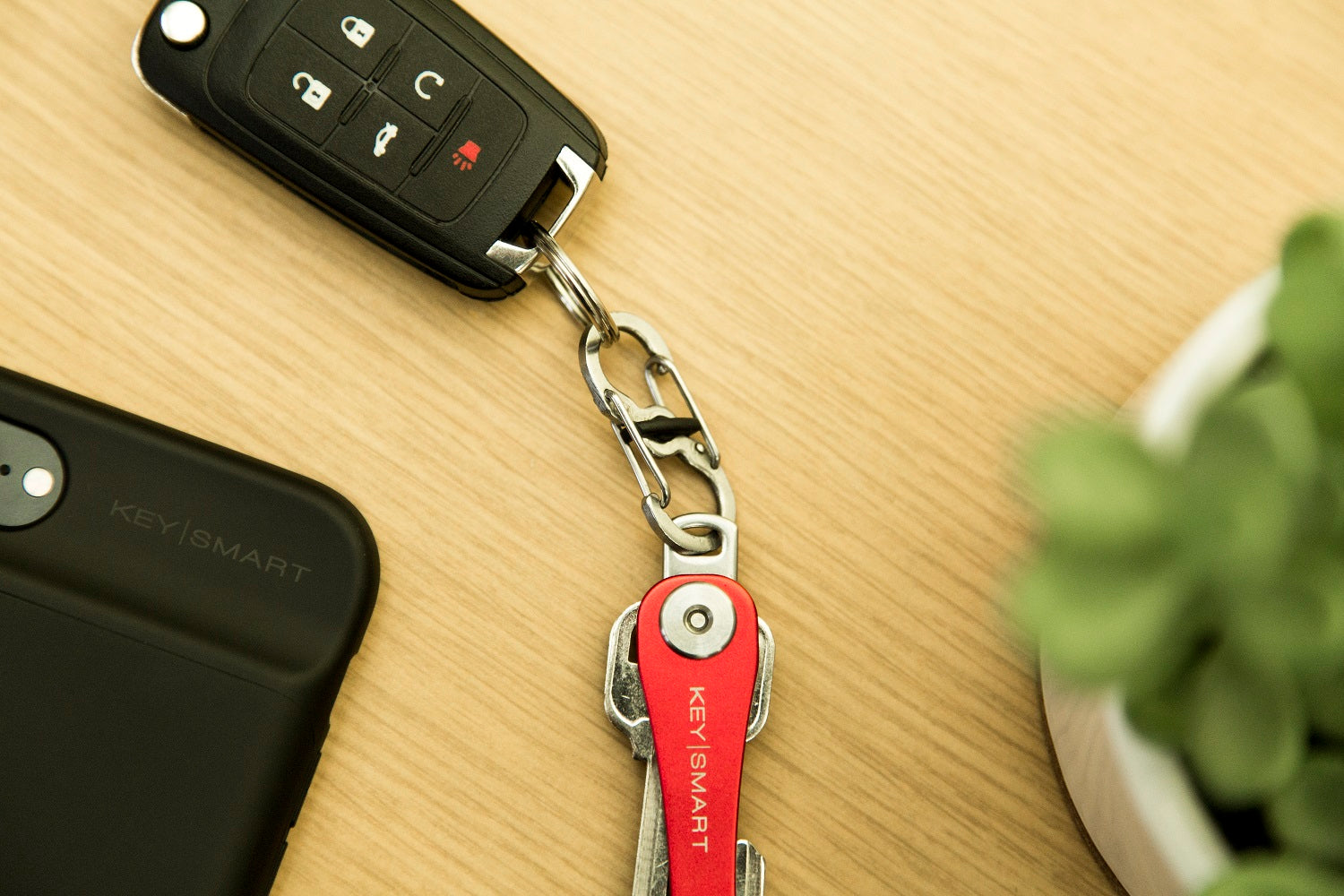 Quick Disconnect
Title:
Locking Stainless Steel
🇺🇸 Shipping Within 24 Hours
Quickly attach or disconnect from car fob, pants, bags, or other everyday devices.
NEW FEATURE: Now with black locking mechanism to prevent unwanted disconnects.
Nite Ize® S-Biner® Microlock®
The S-Biner® is designed and engineered by Nite Ize, Inc. in Boulder, CO USA. MANUFACTURED IN CHINA. Patent and Trademark Information at Niteize.com/IP.  The distinctive shapes, styles, configuration and overall appearance of all Nite Ize products are trademarks of Nite Ize, Inc.
All items purchased from getkeysmart.com ship within 24 hours unless otherwise stated.
You can return any undamaged items within 30 days of receipt. To start a return and learn more about our return policy, click here.
All new KeySmarts purchased at GetKeySmart.com come with a 2 year warranty.
If your KeySmart breaks under normal wear and tear within 2 years of purchase, we will replace it for you. Click here for more details.
Does what it says, you can disconnect it quickly, but it's too easy. I keep finding my garage key separated from the rest of my keys.
Magnet
Was hoping to use this to keep my pepper spray on my key ring, but be able to disconect it when I wanted to just be able to fit my whole key ring (minus the spray) in a pocket. The magnet comes apart too easily, though, for that and my keys have dropped off and into the bottom of my bag too often. Not using.
not arrived
the products haven't arrives until now
After 30 days I have not recieved anything jet
Love this
I've had my Quick Disconnect for, well, years. It's a great device and lives up to its name. Over the past few months the little black plastic 'lock' has been falling out, I've put it back and melted the other end to keep it in.
My only suggestion for a future iteration is to find a different material for the little 'lock'.