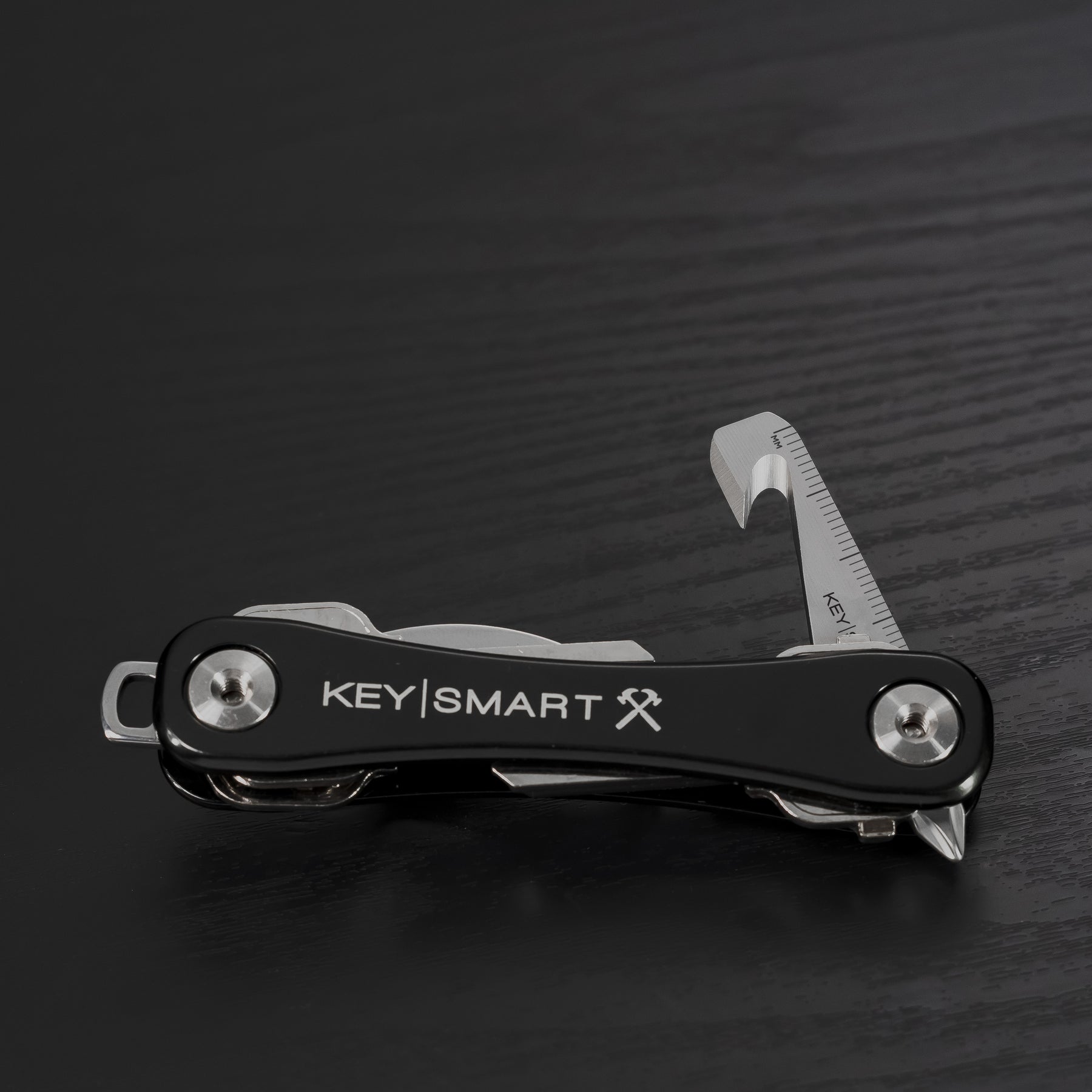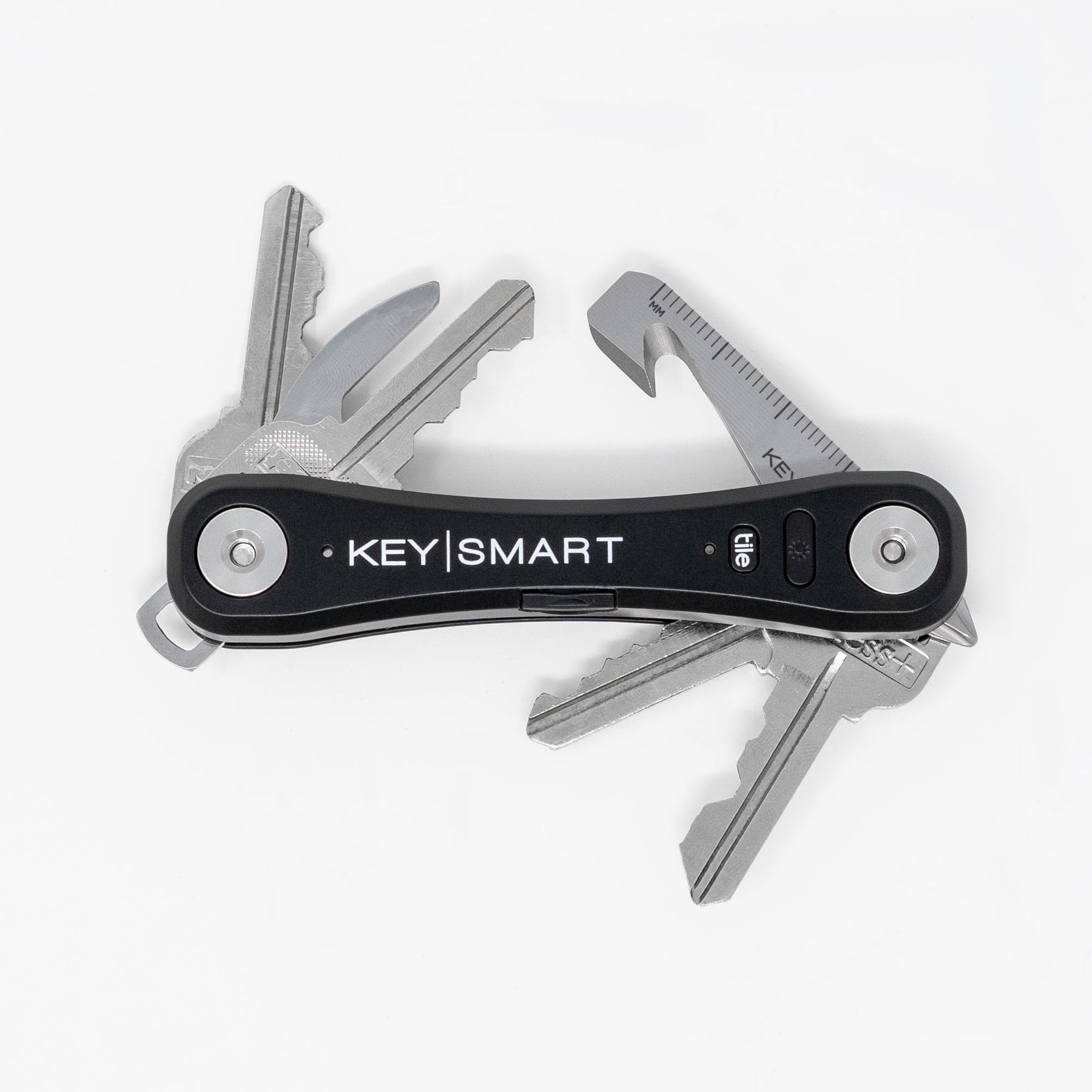 MultiTool
🇺🇸 Shipping Within 24 Hours
ALWAYS BE PREPARED: The KeySmart MultiTool combines 5 powerful tools into one slick gadget that fits seamlessly inside your KeySmart or on your keychain. This is the perfect portable toolbox that is great for the home or office. Quickly cut, tighten or pry on-the-go! 
5 POWERFUL TOOLS: Box Cutter, Phillips Head Screwdriver, Flat Head Screwdriver, Pry Bar, Ruler
ALWAYS ON HAND: This lightweight tool measures

2.39in x 0.44in x 0.13in

and weighs only

.0171

lbs for a compact carry.

ATTACH TO KEYSMART OR KEYCHAIN: It includes a hole to easily attach it to your keychain, KeySmart or lanyard. 
GUARANTEED:

If your MultiTool breaks under normal wear and tear in the first 2 years, we will replace it.
All items purchased from getkeysmart.com ship within 24 hours unless otherwise stated.
You can return any undamaged items within 30 days of receipt. To start a return and learn more about our return policy, click here.
All new KeySmarts purchased at GetKeySmart.com come with a 2 year warranty.
If your KeySmart breaks under normal wear and tear within 2 years of purchase, we will replace it for you. Click here for more details.
Sent me the wrong item
Sent me the wrong item. Ordered the multi-colored kit and got a Keychain screwdriver can opener instead. Not worth the hassle to swap
Not a good design
you have to be careful with the cutter in your pocket because it gets stuck and breaks it (in case of key smart mini), needs a cover
Great for opening boxes, etc.
When you get Amazon, FedEx, UPS shipments, i.e., envelops, boxes or other sealed items the tool is great to unsealed them. Better than scissor is most cases. -
Never received it, no response to my emails either
Ordered, paid for. Nonsign of my order and I have sent in two follow up emails as to where my order was..no response from keysmart at all.