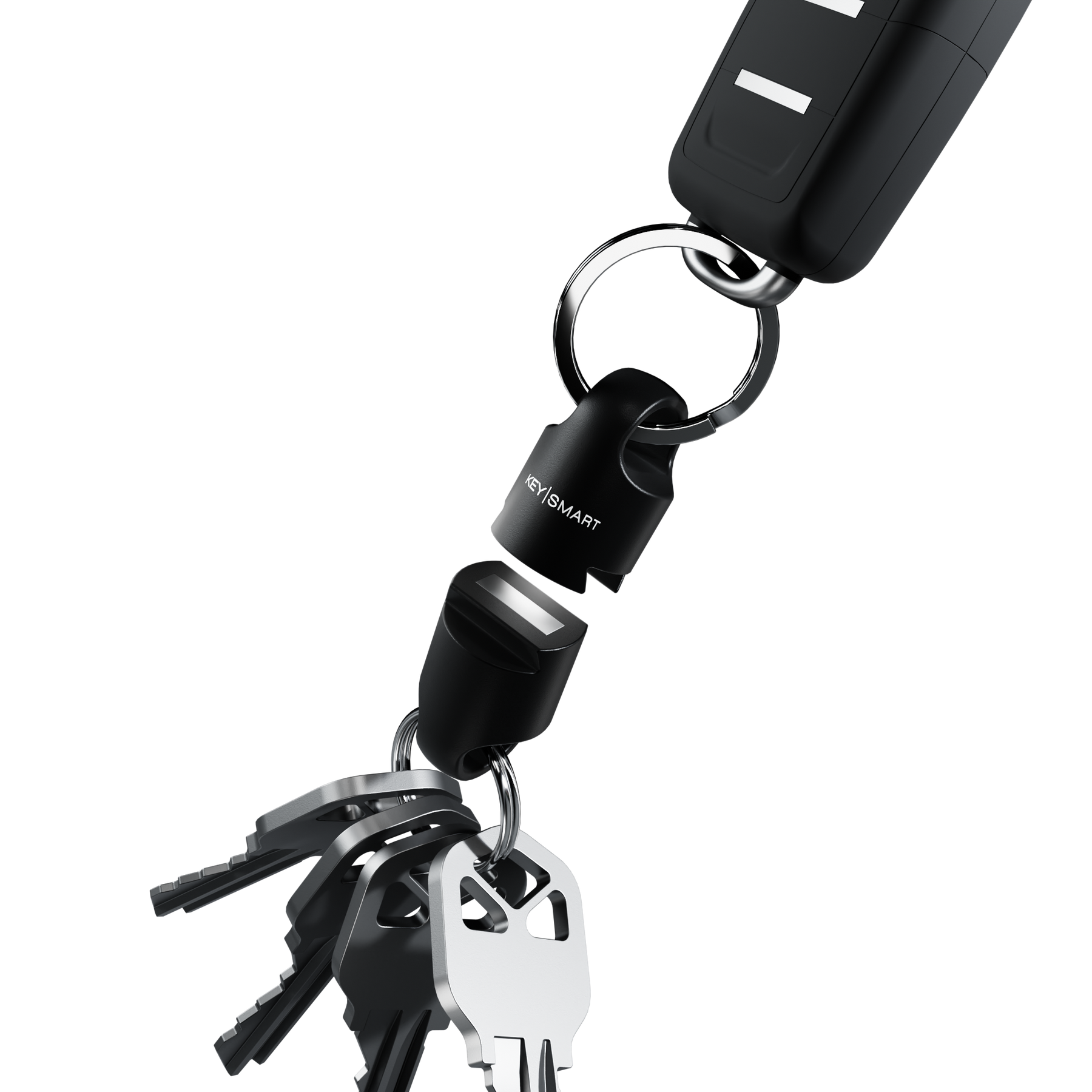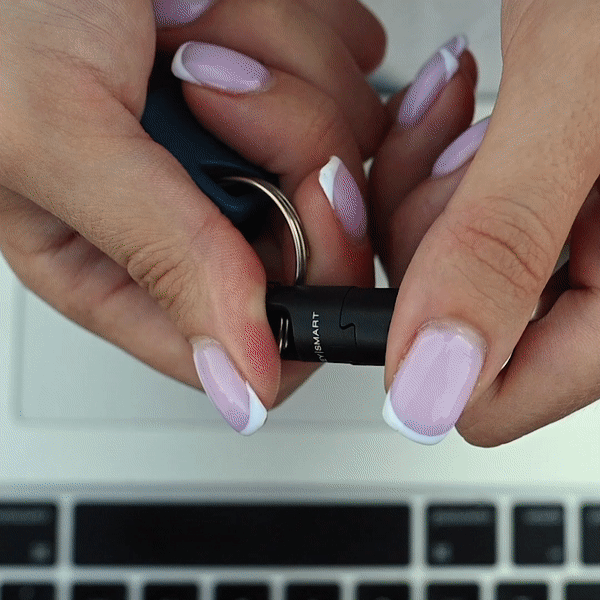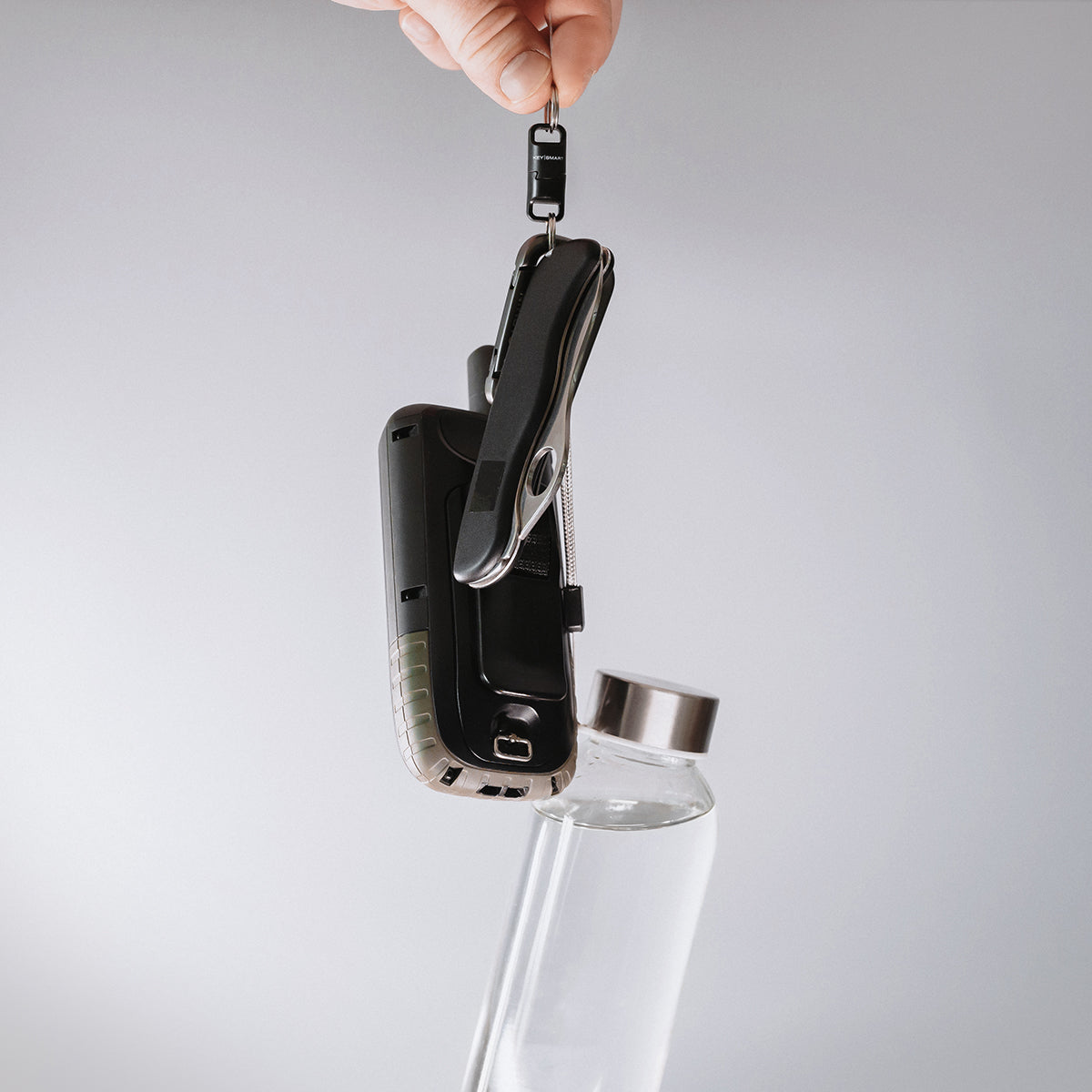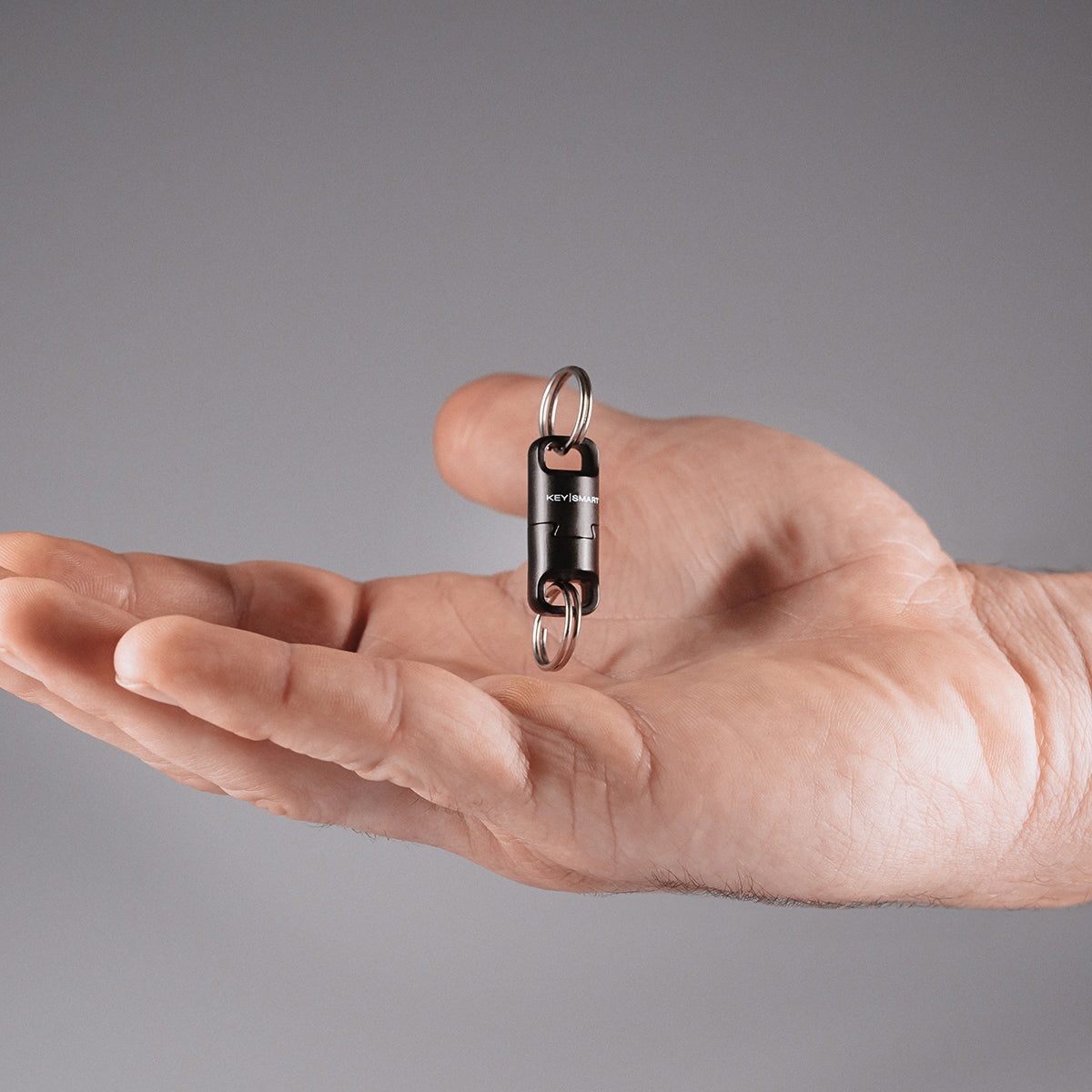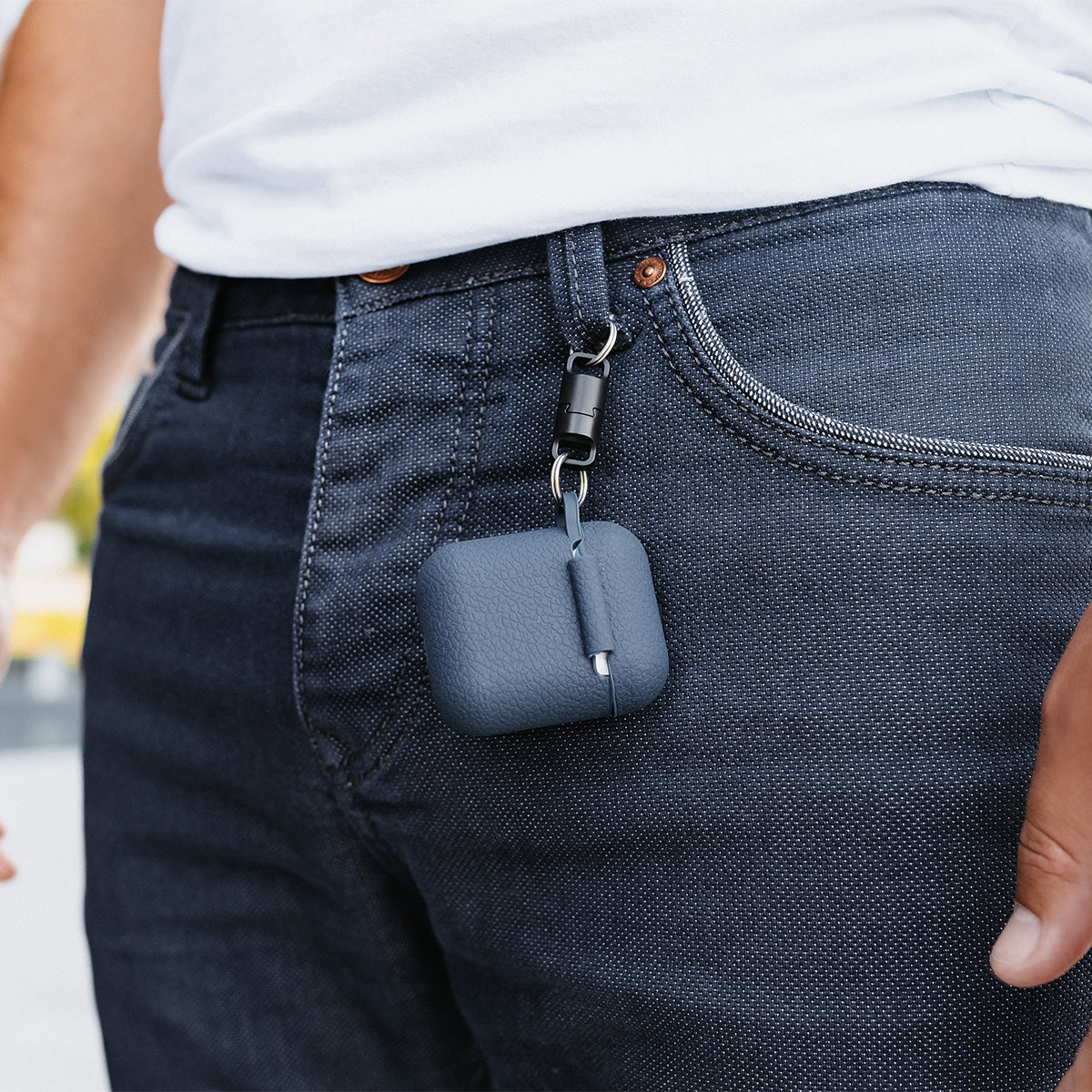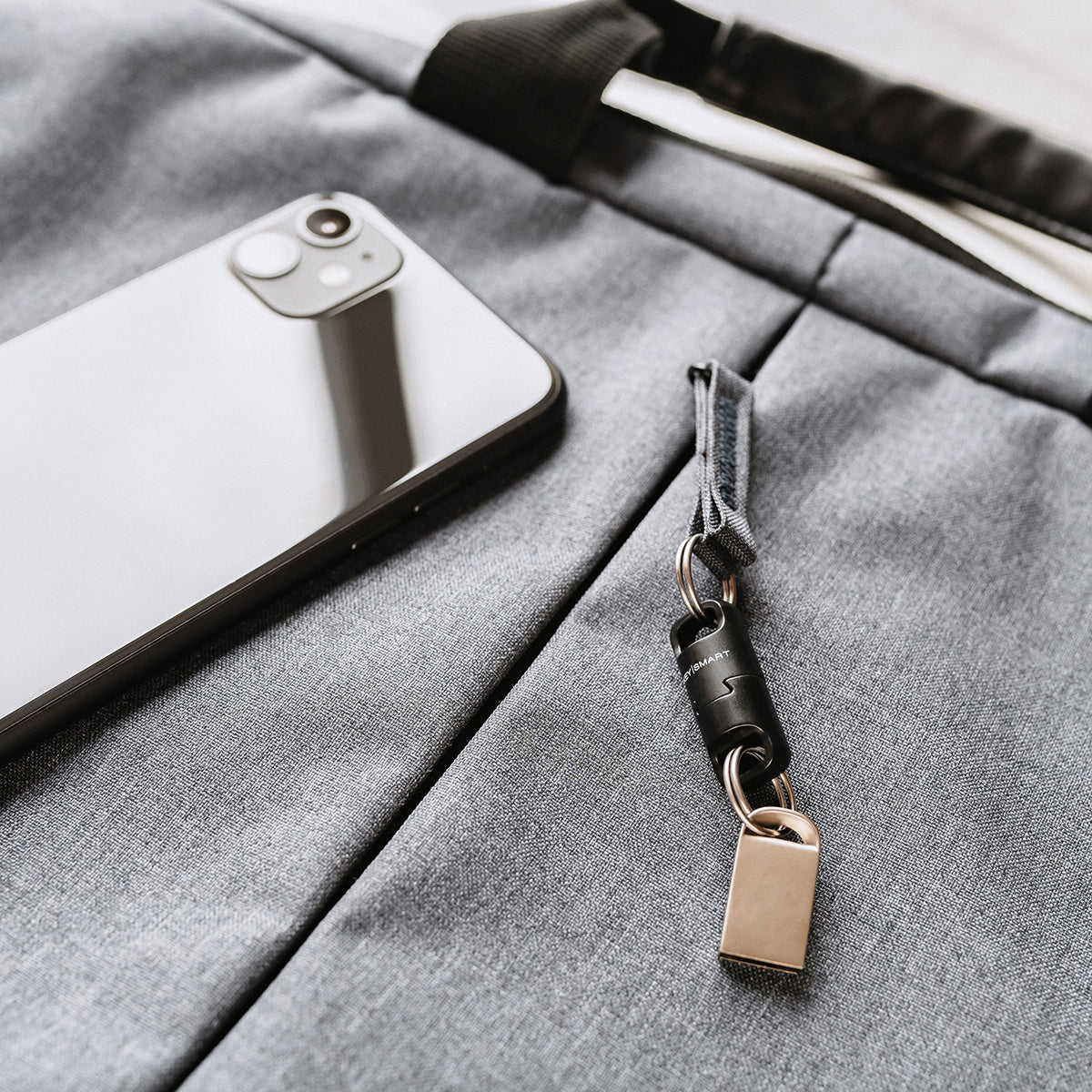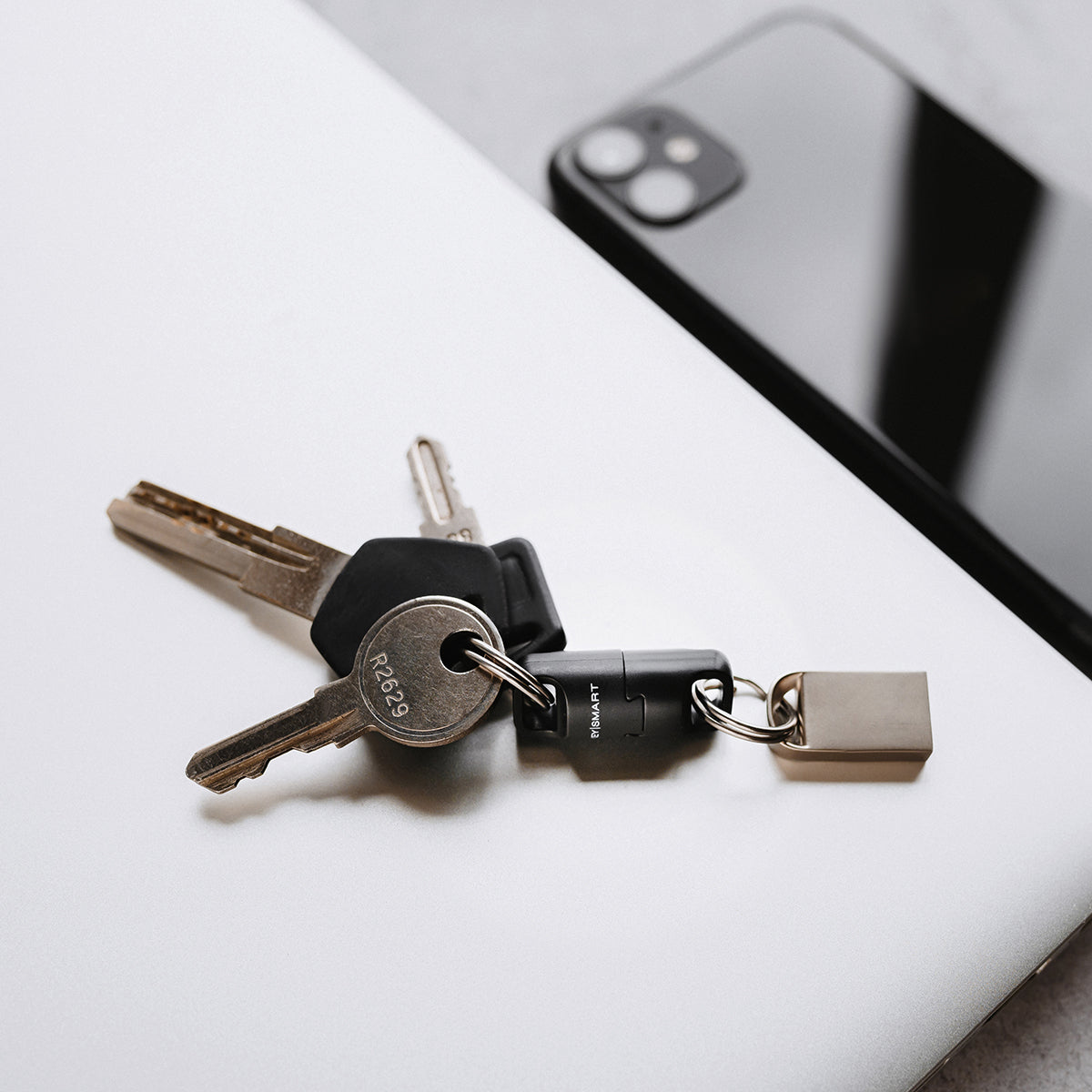 MagConnect™ Pro
🇺🇸 Shipping Within 24 Hours
MagConnect Pro is the smartest way to secure your car's key fob, flashlight, pepper spray, USB, and other accessories to your KeySmart or key chain.
Instantly snaps into place with the secure magnet.

Universal: Works with KeySmart key organizers and traditional key chains.

Ultra-strong magnet and dovetail that holds up to 20 pounds.

Strong & Secure: won't break or pull apart unexpectedly.

Easily carry your most important items at a moment's notice.
All items purchased from getkeysmart.com ship within 24 hours unless otherwise stated.
You can return any undamaged items within 30 days of receipt. To start a return and learn more about our return policy, click here.
All new KeySmarts purchased at GetKeySmart.com come with a 2 year warranty.
If your KeySmart breaks under normal wear and tear within 2 years of purchase, we will replace it for you. Click here for more details.
I love the convenience
Really good quality amazing product
Improvements, maybe?!?
The only annoying thing is that the belt clip doesn't have a hole to hold the qwick disconnect or magnet connections and sometiimes it gets tangled with the keys.
Works great
I already had the old magconnect which worked great. But the pro version works excellent and is very convenient in use. Strong and stable.
Disconnects too easily, the magnet isn't secure enough. I keep finding my garage key separated from the rest of my keys. I bought both this and the quick disconnect to try, the quick disconnect wins by a mile.
Given to my Apple Using Husband
He LOVES it. Works great and he loves that his keys are not noisy, they don't stab him anymore and the feel of the the leather! Best Surprise Gift! I tried more than once to get my husband to try Key|Smart, when I saw the leather Apple tag version I knew he would love it. I also purchased a Tile/Pro...wish there where more color options available, I obviously missed out on the red, pink is not my color, so I purchased the black, it's noticeably larger than my Classic version. You didn't have the color I wanted, but it did cut down on the size because I don't have to have the Tile square hanging off of it anymore. I have used a Key|Smart for many, many, many years, since you first came out, love the product!! Recommend it to anyone who will listen! :-)