Smart Key Organizer That Works With The Apple Find My App
Keeping track of your keys just got easier! The new KeySmart iPro works with the Find My app on your iPhone so you can quickly find your misplaced keys around the house or see their last location on a map.
Works with the Apple Find My Network - KeySmart iPro can be added to the Find My app on your iPhone or iPad. You can play a sound on the KeySmart iPro to find it nearby or locate your missing keys with the Apple Find My Network, made up of hundreds of Apple devices around the world.
Find Your Missing Items From The Apple Find My App - If your KeySmart iPro goes missing, you can see it's last location on a map and put it in Lost Mode to show a message and contact information to anyone who might find it.
Get Notified When You Leave Your Keys Behind - The Apple Find My app proactively prevents you from losing your keys by sending notifications to your iPhone if you leave your keys behind.
Make Your Keys Quiet, Compact & Comfortable - Organize up to 14 of your existing keys plus your car fob with the KeySmart iPro. The Easy set up requires no tools and fits all types of keys. Create a reliable multi-tool by adding one of our mini tools or MagConnect.
Rechargeable Battery With Long Battery Life & Battery Level Indicator - Powered by a lithium polymer battery, KeySmart iPro has a battery life of up to 30 days. You can see the battery level in the Find My app and easily recharge with the included charge cable.

WARNING: This product can expose you to chemicals including Bisphenol A (BPA), which is known to the State of California to cause cancer and/or birth defects or other reproductive harm. For more information go to 

www.P65Warnings.ca.gov
All items purchased from getkeysmart.com ship within 24 hours unless otherwise stated.
You can return any undamaged items within 30 days of receipt. To start a return and learn more about our return policy, click here.
All new KeySmarts purchased at GetKeySmart.com come with a 1 year warranty.
If your KeySmart breaks under normal wear and tear within 1 years of purchase, we will replace it for you. Click here for more details.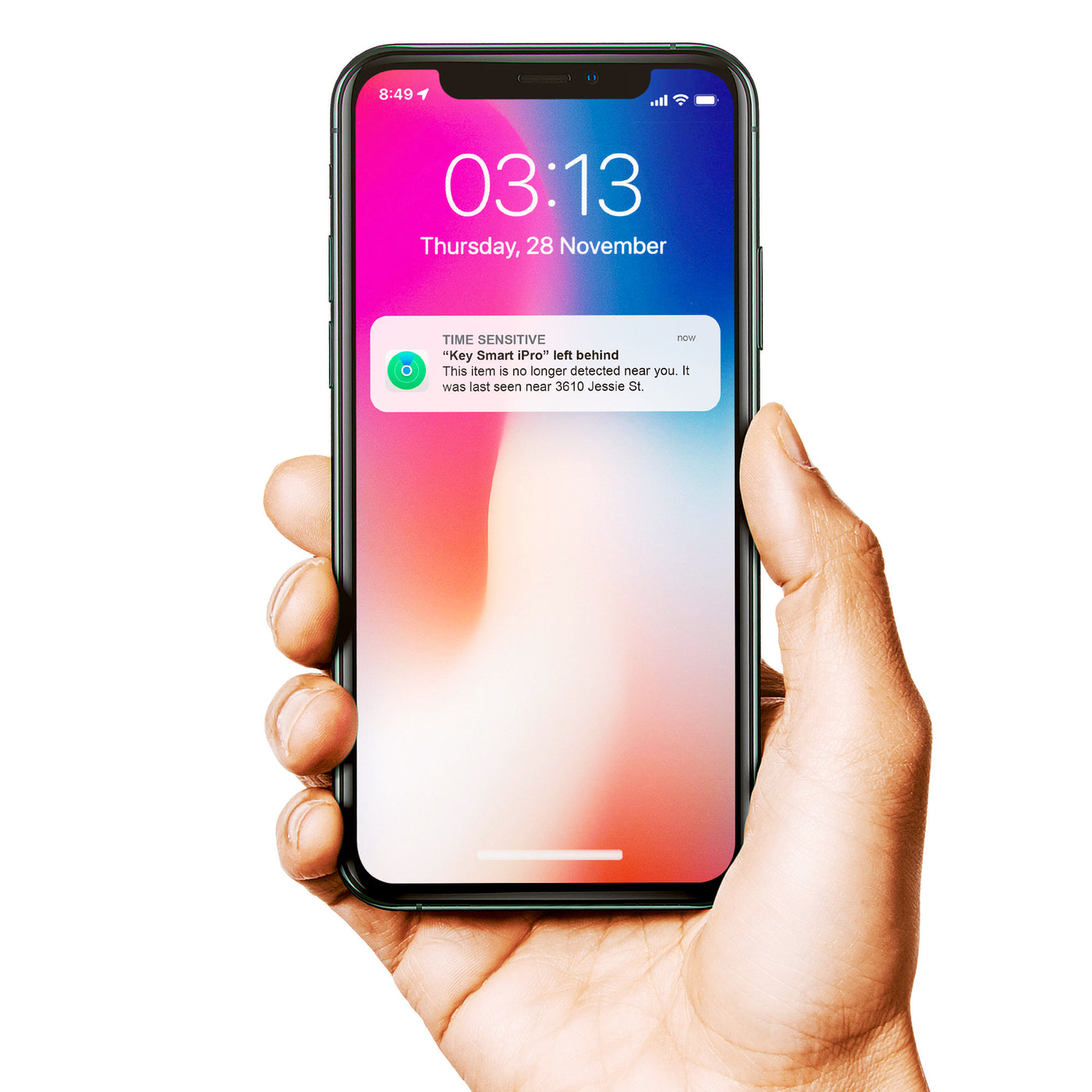 Left Behind Notifications
Get a notification on your iPhone, Airpods and CarPlay if you accidentally leave your keys behind.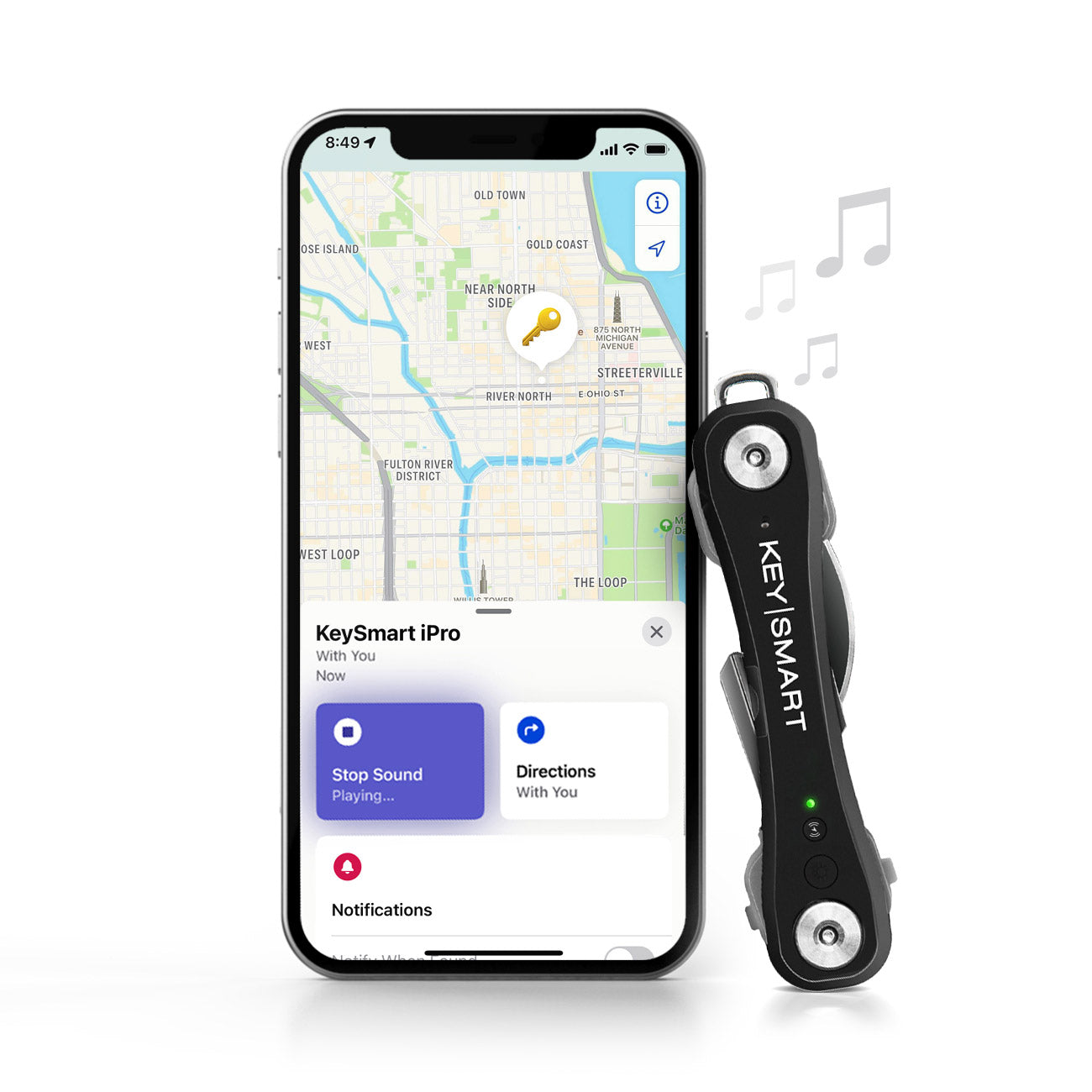 Play A Sound
If your keys are hiding around the house, a very loud sound quickly helps you find them.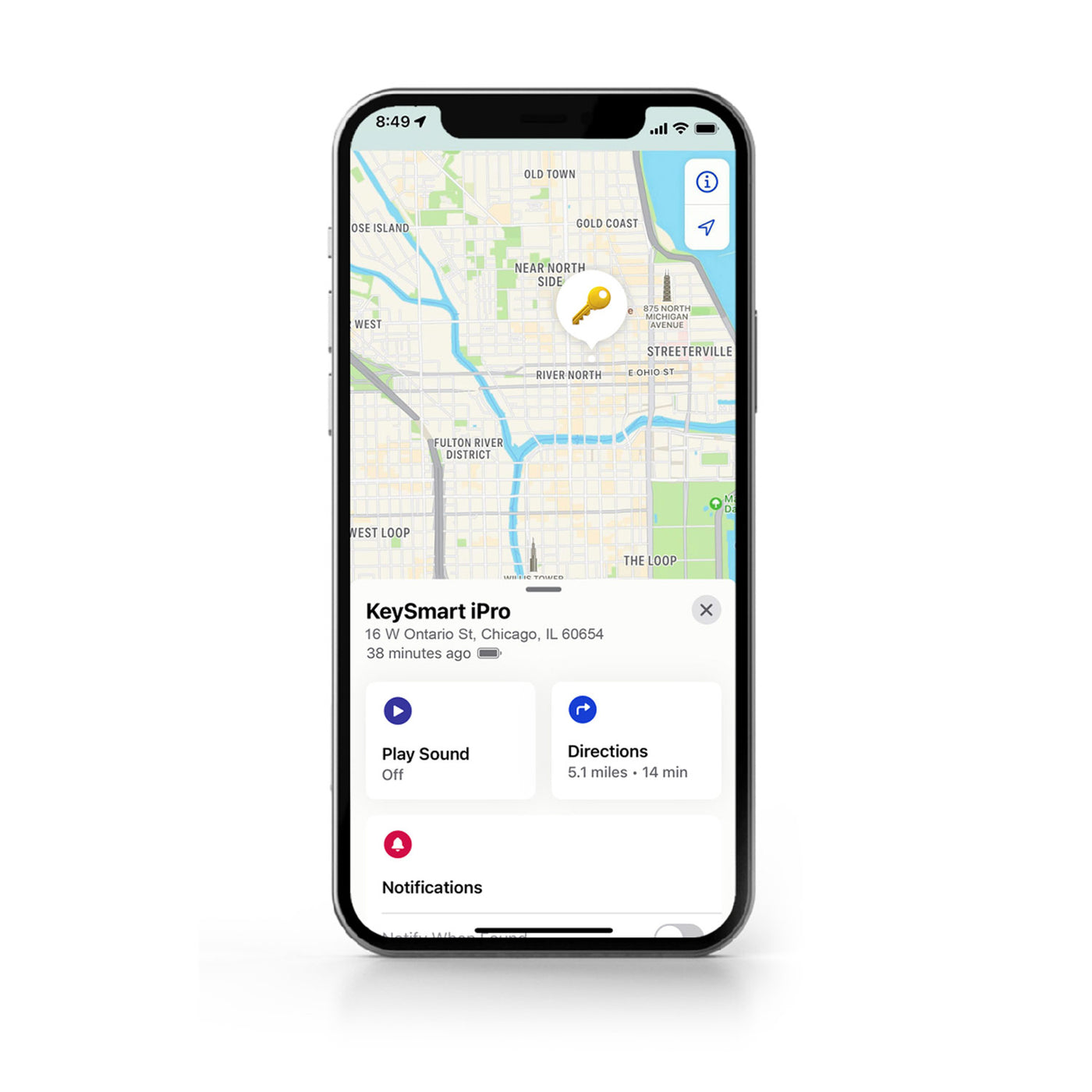 Locate Your Keys
If your keys are hiding around the house, a very loud sound quickly helps you find them.
Lost Your KeySmart? Don't Sweat It.
Hundreds of millions of Apple devices can help you find your missing keys.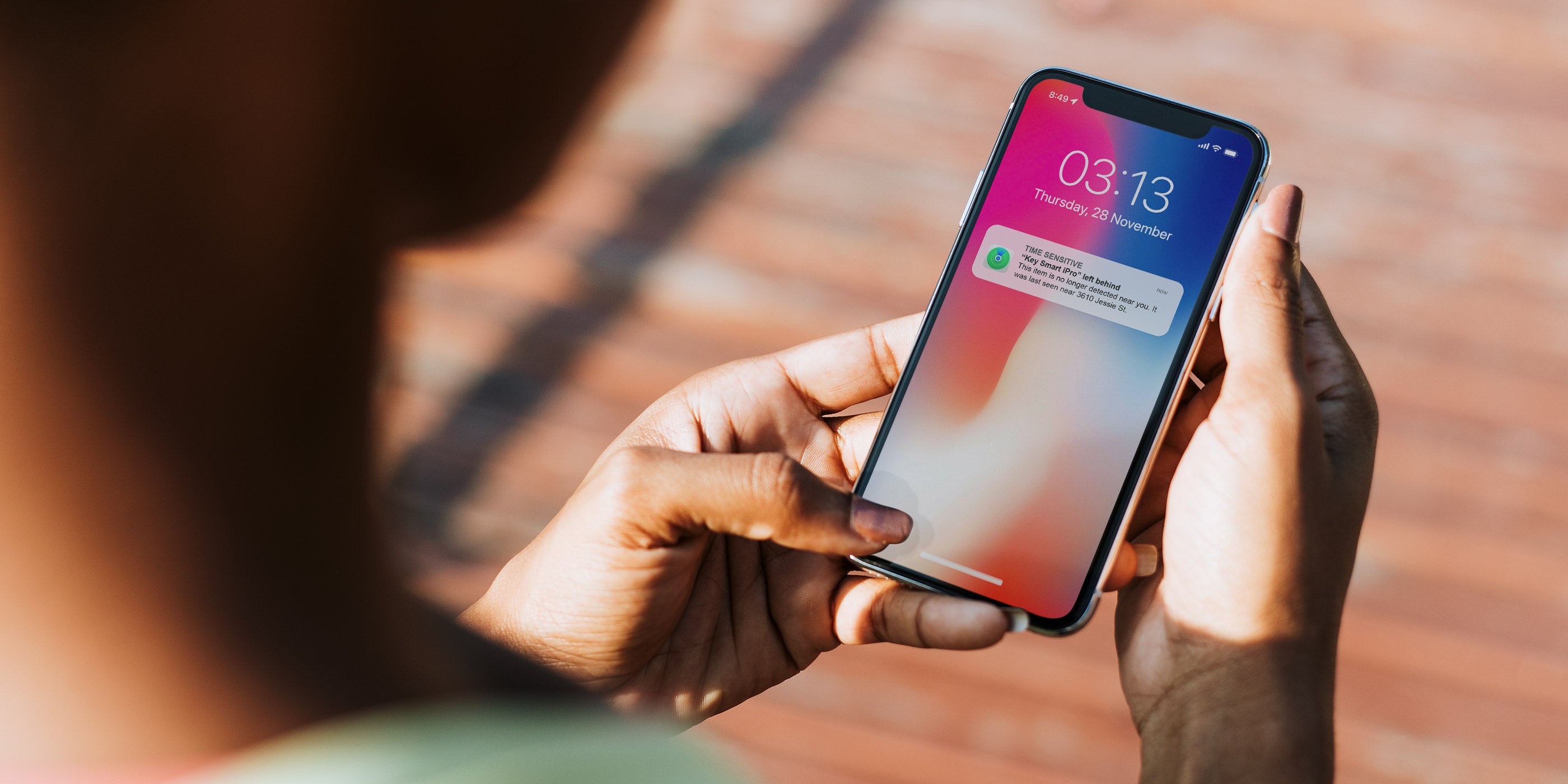 COMPACT & ORGANIZED
Holds up to 14 Keys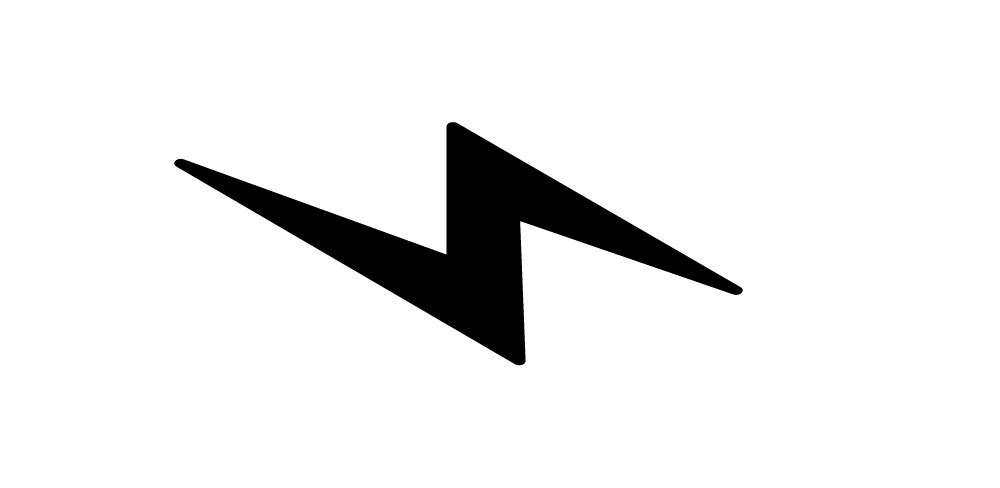 RECHARGEABLE BATTERY
Lasts up to 30 days
Package Includes
KeySmart iPro with LED Flashlight, Bottle Opener with Car Fob Loop, USB-A to Micro-USB Charge Cord, & Setup Instructions
Frequently Asked Questions
KeySmart iPro works exclusively with the Find My app. KeySmart Pro works with the Tile app. Both can help you find your keys, but the KeySmart iPro will proactively notify you whenever you leave your keys behind, making you know about it before you realize you're missing them. Also, since it works natively with Apple, it doesn't require any third party software.
The Apple Find My app is a native app on Apple devices. To use the Apple Find My app to locate KeySmart iPro, the latest version of iOS, iPadOS, or macOS is recommended.
The unique Bluetooth identifiers used to locate a device on the Find My network rotate frequently so users can't be tracked from place to place, and the Apple Find My network uses advanced encryption to ensure that no one else, not even Apple or KeySmart, can view the location of your KeySmart iPro.
If your iPhone detects that an unknown KeySmart iPro is traveling with you, it will send you a notification. After a while it will start playing a sound so you will be able to find it. These alerts are only triggered when KeySmart iPro is not connected to its owner's phone, so your partner's KeySmart iPro will not trigger a sound if they are with you.
Apple Find My network is a crowdsourced network of hundreds of millions of Apple devices that use secure Bluetooth technology to detect your missing items nearby and report their approximate location back to you, so you can find them easily. The entire interaction is end-to-end encrypted, anonymous, and is extremely data and battery-efficient.
Upgrade from my old keyholder
Waited a while to use it before reviewing, and it's a step up from the leather/canvas single point holders. Battery life vs the Max is something I previously worried about. But having it powered on for half the days in the week, it still has over ~80-85% of charge in a month.
An upgrade to consider would be changing to USB-C (I use a small adapter), adding the brighter light included currently in the Max (the one included in the iPro is sufficient for lighting up keyholes, but not as an EDC light), and possibly offering it in other colours (blackout would be great!). The included bottle opener/keyring hybrid might be useful to some, but it should be thicker and possibly made of titanium. So I got the deep carry clip to use instead. I'd like the option of choosing between those two as a "must have" accessory.
I also ended up making another purchase later of the safeblade, longer posts + washers, & nail file as I wanted the KeySmart to include my dailies.
Overall, glad I made the purchase!
Very good
I already had a keysmart pro but really wanted one I can connect to my iphone. The ipro was excellent. Up to now good battery. Also it weighs less then the pro. Easy to assemble. Instant and great connection to my iphone.
Perfect
I can now find my keys! I am constantly losing my keys. This one I can use my phone to find them. I had regular keysmart and it was great but needed to upgrade. I will buy another one to give as a gift!
KeySmart is a winner
I purchased this iPro version (Apple compatable) and it is working great. Very useful and solid options available. I would really like to see an Apple version in carbon fiber…just because. Thanks KeySmart