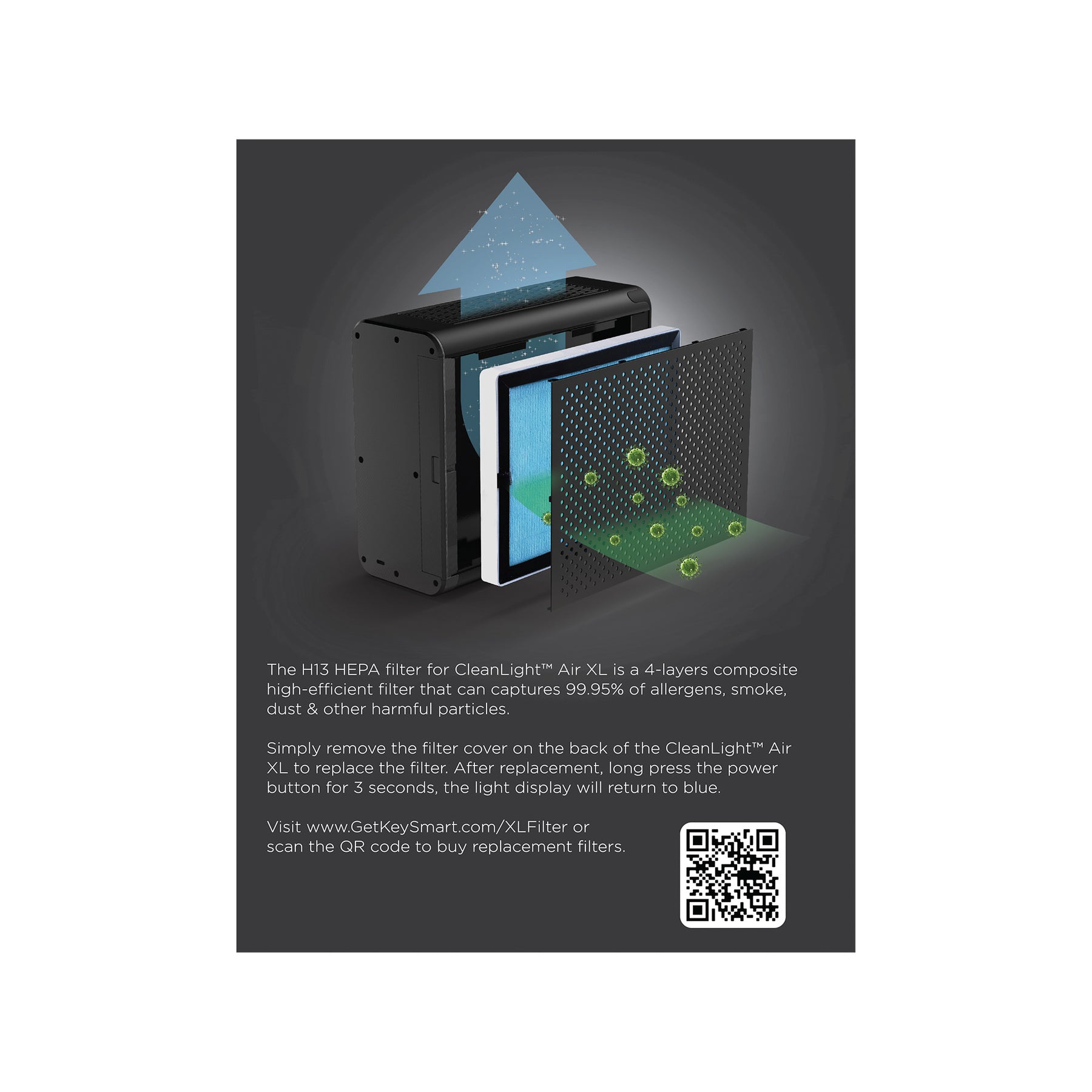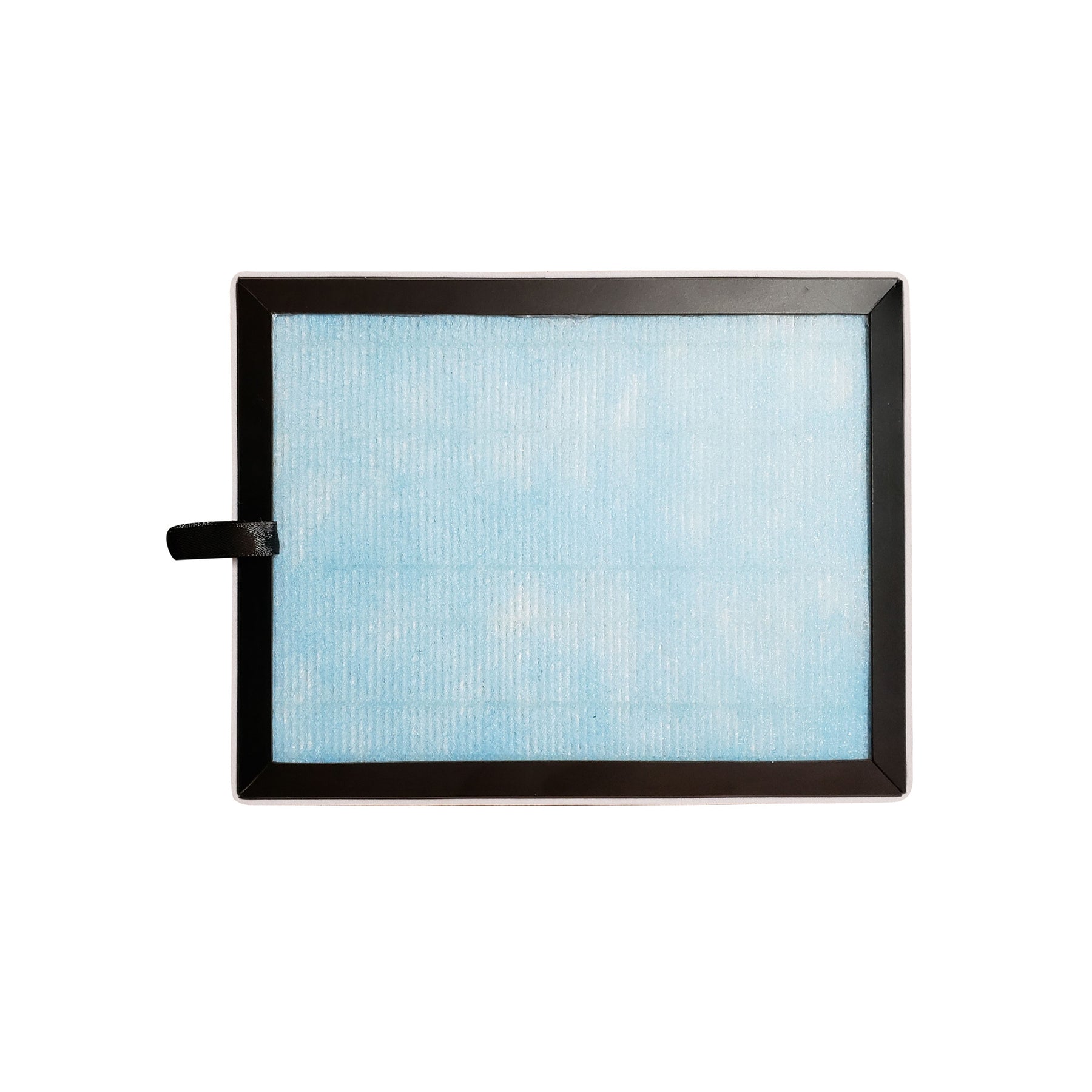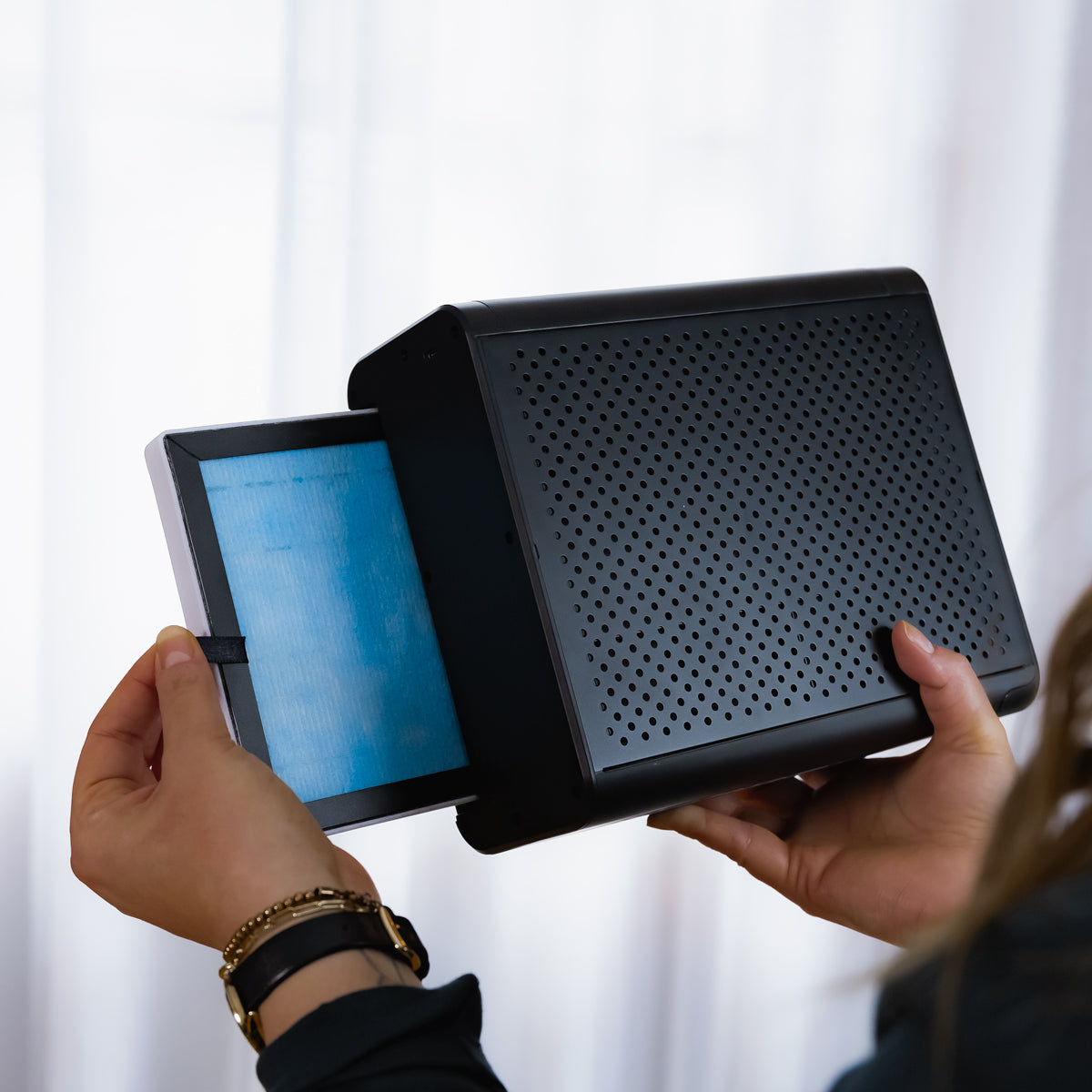 CleanLight Air XL Filter
🇺🇸 Shipping Within 24 Hours
H13 HEPA FILTER: 360 degree air filter removes 99% of particles including smoke, odors, dust, pet dander, TVOC and air pollution.
All items purchased from getkeysmart.com ship within 24 hours unless otherwise stated.
You can return any undamaged items within 30 days of receipt. To start a return and learn more about our return policy, click here.
All new KeySmarts purchased at GetKeySmart.com come with a 2 year warranty.
If your KeySmart breaks under normal wear and tear within 2 years of purchase, we will replace it for you. Click here for more details.
Stupid company! Do not buy anything from them.
Bought the air filter machine and they say they are not making replacement filters.
What a horrible way to do business!
Will never buy from them again.
No Replacement Filters On Purpose?
Is this the method used to hopefully get you to buy a different machine? Nope, won't buy anything else from them at all
Hello, Cydg.
We apologize for any inconvenience, but we no longer sell replacement filters for the Compact air purifier.  We are discontinuing the CleanLight Air XL and will not be restocking it. However, I can assist you in finding alternative options to obtain the filters you need. Here are a few suggestions:
1. Online marketplaces: Explore popular online marketplaces such as Amazon, eBay, or other similar platforms. These platforms often have a wide range of products available, including replacement filters for various air purifiers. Search for filters compatible with your Compact air purifier model.
2. Specialty stores: Check with local stores that specialize in air purifiers, home appliances, or HVAC systems. They may carry replacement filters for a variety of air purifiers and might have options that are compatible with your Compact air purifier model.
3. Third-party websites: Look for websites that specialize in selling replacement parts and filters for various appliances. Search specifically for replacement filters for your Compact air purifier, and you may find dedicated websites that offer them.
4. Consider compatible filters: If you are unable to find the exact replacement filters for your Compact air purifier, you could explore compatible filters from other brands. Ensure to research and confirm their compatibility with your air purifier model before making a purchase.
While we don't sell the filters anymore, I hope these suggestions help you find a suitable replacement for your Compact air purifier's filters.
Kind regards,
WHERE ARE THE FILTERS????
I love this little filter. I ordered it during the thick of COVID and it works great; I even travel with it. Where at the filter replacements???? I've been trying for 6 months to find them and even sent an email to customer service. The only thing I've received are promotional emails and no solution to the problem of replacement filters. I have hesitated buying other products from KeySmart because my experience is there's no follow through once yiu spend your money.
DON'T BUY THIS!
I am so mad! I bought this product & used it less than a month when it indicated that I needed to replace the filter. Key smart is always sold out & no response from customer service. I have searched many websites trying to locate replacement filters & one finally said what Keysmart won't: "KeySmart CleanLight Air XL Replacement HEPA Filter has been discontinued by KeySmart and is no longer available." So even if it worked exceptionally well, it's of no use now -Grrrrr!
Bad buy
I really want to return this and get my money back because what good is it to have if you can't get replacements filters very unhappy customer!!!!