KeySmart Air Flex is the modern, refined way to organize your keys and track them with ease using any of your iDevices. The compact design holds your keys and your AirTag in one simple accessory, instead of loosely attaching yet another keyring to your keys.
EASILY ATTACH YOUR CAR FOB with the bonus carabiner clip included free.
ORGANIZE & TRACK YOUR KEYS - Keep your keys in order so you can always find the right one. Track your AirTag from your phone so that you can always find your keys if you lose them.
ULTRA-DURABLE LIQUID SILICONE RUBBER - The minimalist black LSR has a modern look that securely protects your AirTag from bumps and drops.
SLIM & POCKET-FRIENDLY - Load up to 5 of your keys plus your car key fob. Fits perfectly in your pocket.
COMPATIBLE WITH TOOLS - Add best-selling tools like the MultiTool or SafeBlade
ALWAYS FIND THE RIGHT KEY - Find the right key faster with keys that always stay in order.
EASY TO ASSEMBLE - Add your keys and Airtag in less than 3 minutes. How to assemble your KeySmart Air Flex
Apple Airtag sold separately
All items purchased from getkeysmart.com ship within 24 hours unless otherwise stated.
You can return any undamaged items within 30 days of receipt. To start a return and learn more about our return policy, click here.
All new KeySmarts purchased at GetKeySmart.com come with a 1 year warranty.
If your KeySmart breaks under normal wear and tear within 1 years of purchase, we will replace it for you. Click here for more details.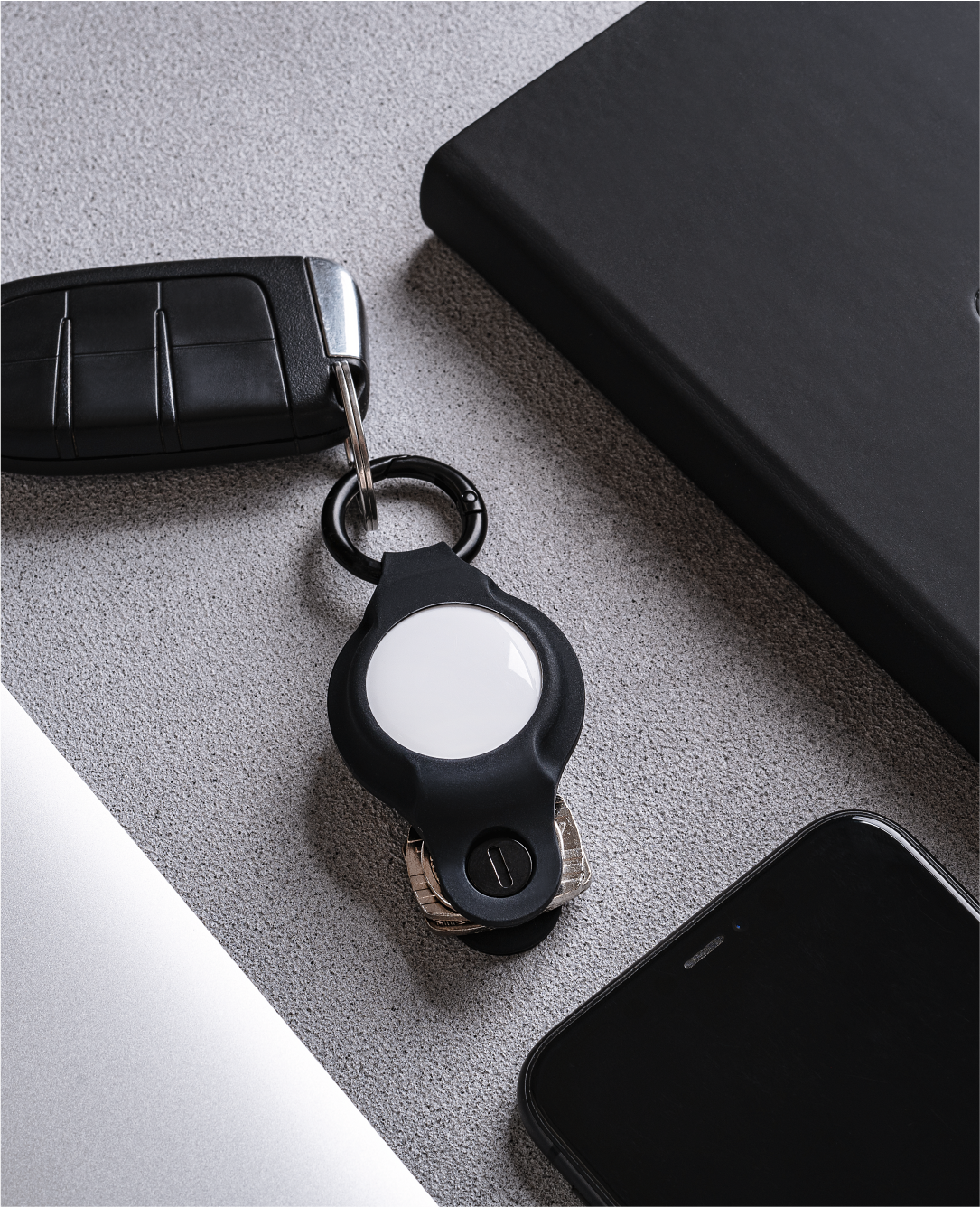 KeySmart Air Flex
Track And Organize Your Keys
Keep track of your keys with our LSR (liquid silicone rubber) key holder with AirTag pocket.
Flexible & Secure
Made from premium matte LSR (liquid silicone rubber), the KeySmart Air Flex securely holds your AirTag while organizing up to 5 of your keys. The included carabiner ring allows for attaching your car fob or other key accessories.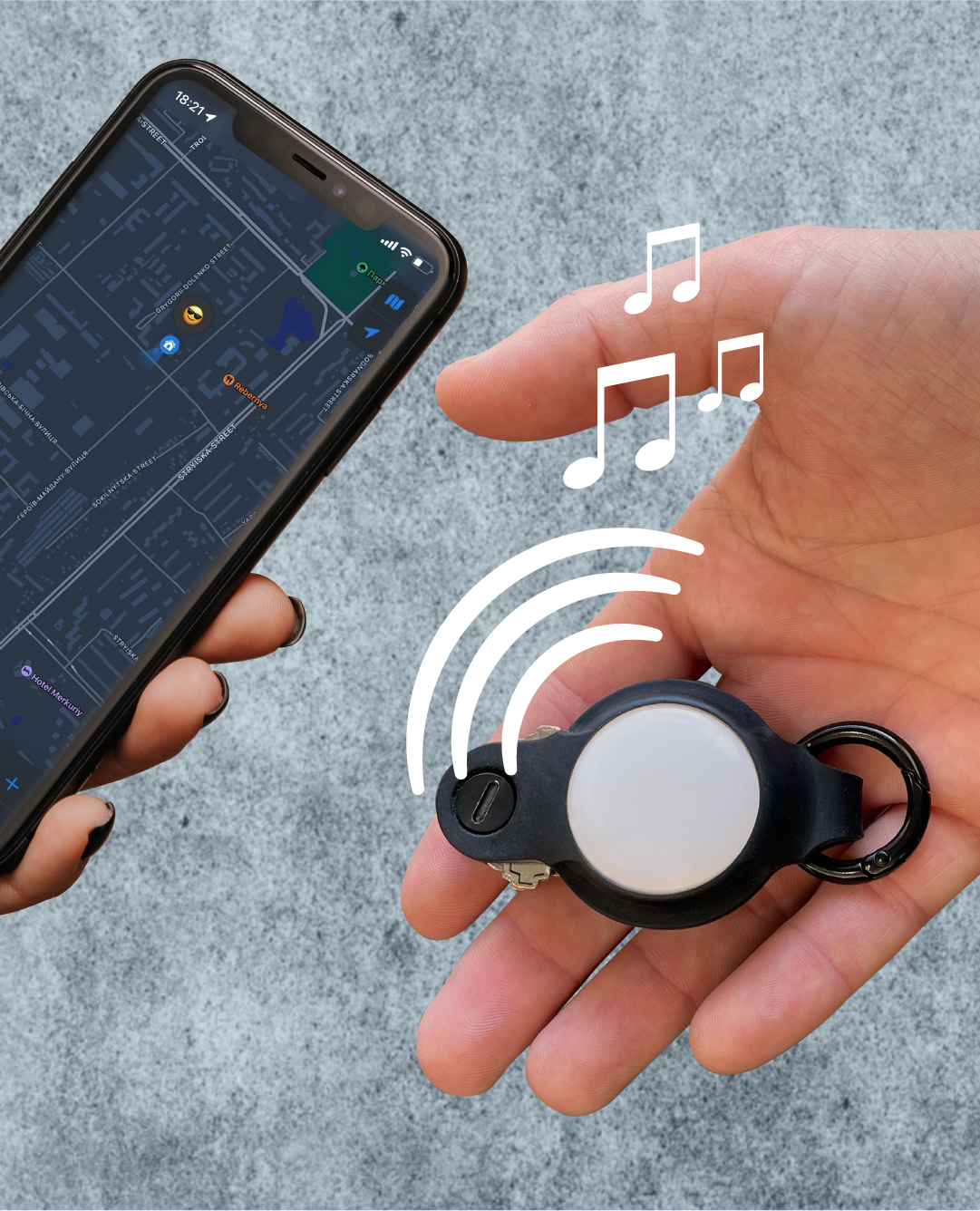 Key Tracking Made Easy
Keeping track of your keys has never been easier. The ultra durable liquid silicone rubber is constructed with an open design to allow you to hear your AirTag without any interruption and easily find your keys.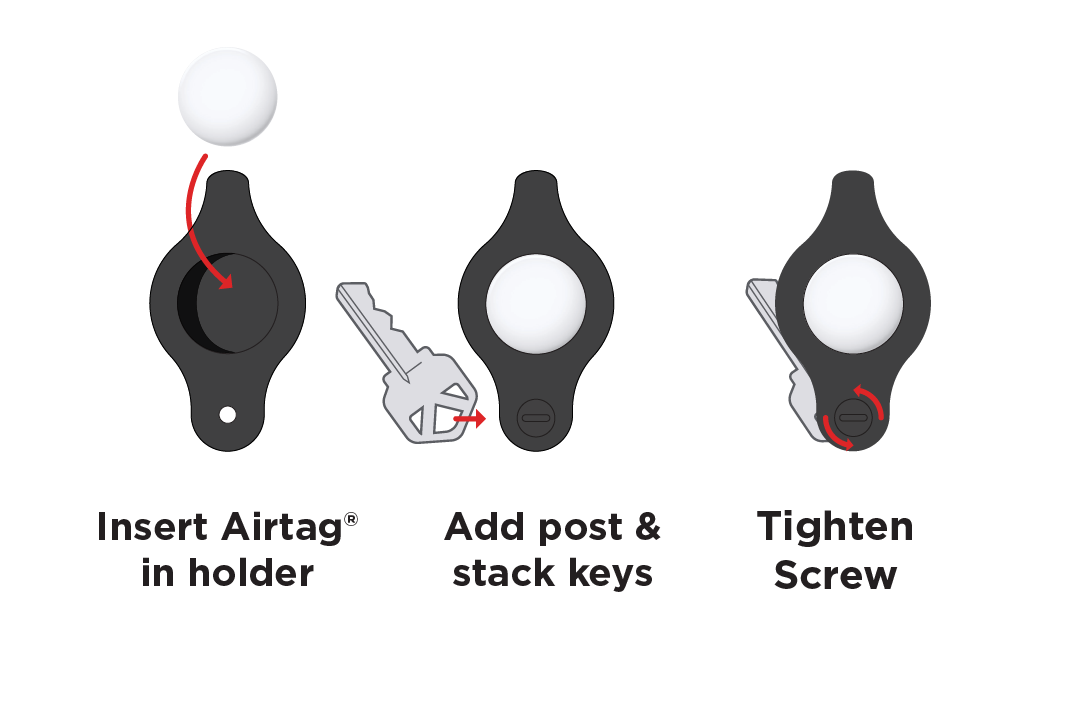 Secure & Simple No‑Tool Setup
KeySmart Air Flex can easily be set up without the use of any tools. Simply unscrew, insert your AirTag, stack your keys, and hand tighten the screw with a penny.

COMPACT & ORGANIZED
Holds up to 5 Keys FLEXIBLE & SECURE
Designed for AirTag

CARABINER CLIP
For car fob and accessories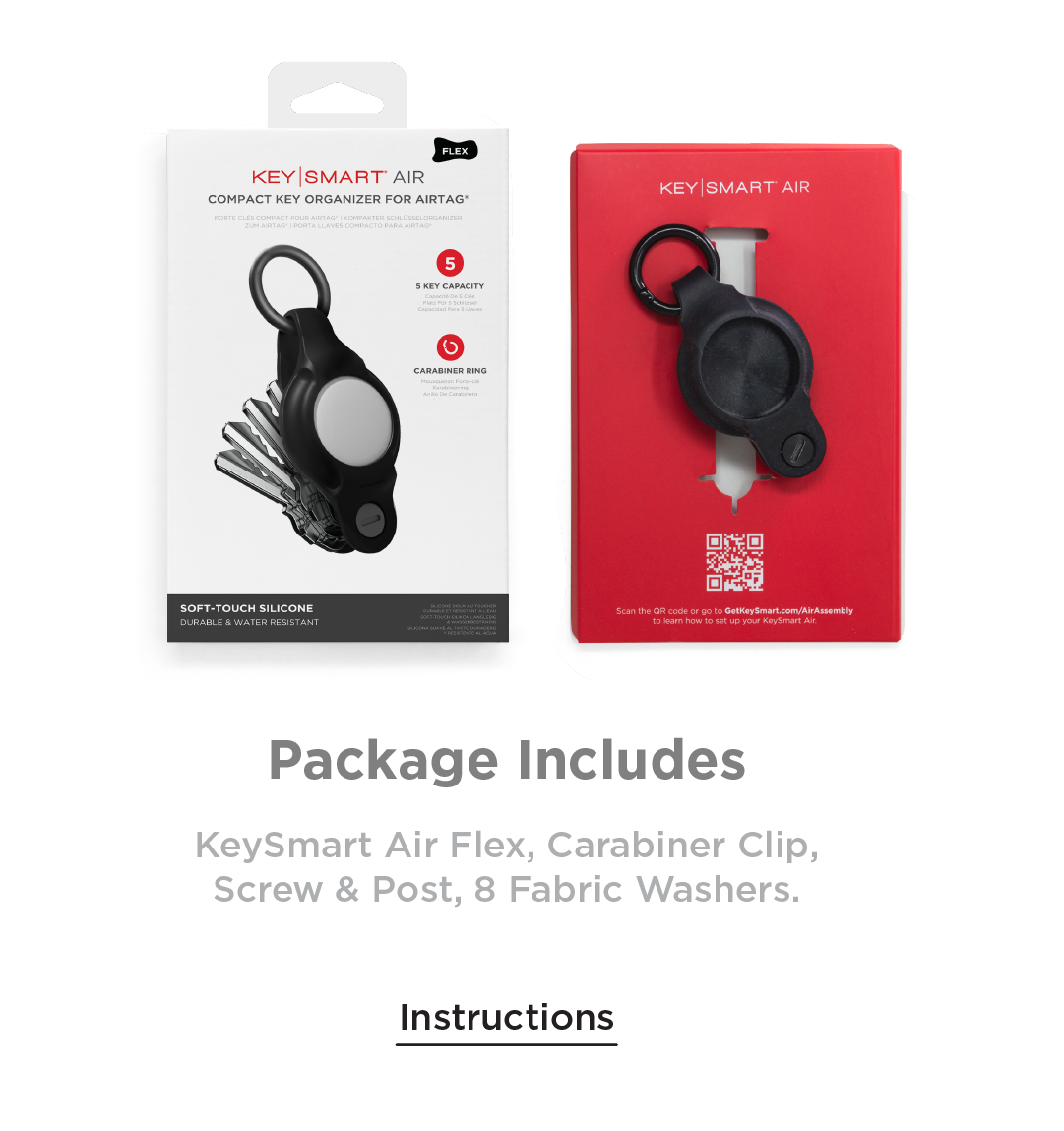 Package Includes
KeySmart Air Flex, Carabiner Clip, Screw & Post, 8 Fabric Washers.
KeySmart Air Flex silicone
Serves purpose and to tidy my bunch of keys up. Tho as it's flexible, is not as tidy. I think possibly a more rigid material would work better. Otherwise facility for AirTag is a good addition and i'm confident will assist locating lost keys nicely.
Not bad
As with the very first key smart I got the screw gets loose over time which is something I'm used to. Also you cannot put long keys into it as it does have a limitation. Otherwise I like that it keeps it all together and I'm not jingling everywhere. It's definitely easier than the original keysmart with Tile to push my keys out.
I bought the magnet with it. I ended up buying a bigger one on Amazon as the magnet always attaches to my keys and I have to fuss with it. The magnet needs to be stronger as well. I lost (and eventually found) my car keys that were attached to the mage net hence me making the decision to get a bigger one.
Love it!
I have been looking for the right setup for my keys and airbag.. this is the ticket for me. Easy to setup and convenient to retrieve the keys when you need them.
Excellent AirTag Option
So I have had several AirTag keychain options and none of them were my favorite. I've had keysmart keychains in the past and I've always liked them so I took a chance on this keychain.
I really really like it. So the one that I am reviewing now is my second one and I bought several more as Christmas gifts 10 months early!
keysmart air flex
exc product. really like that it holds the air tag and the keys I need. more compact than having keys and air tag dangling on rings.