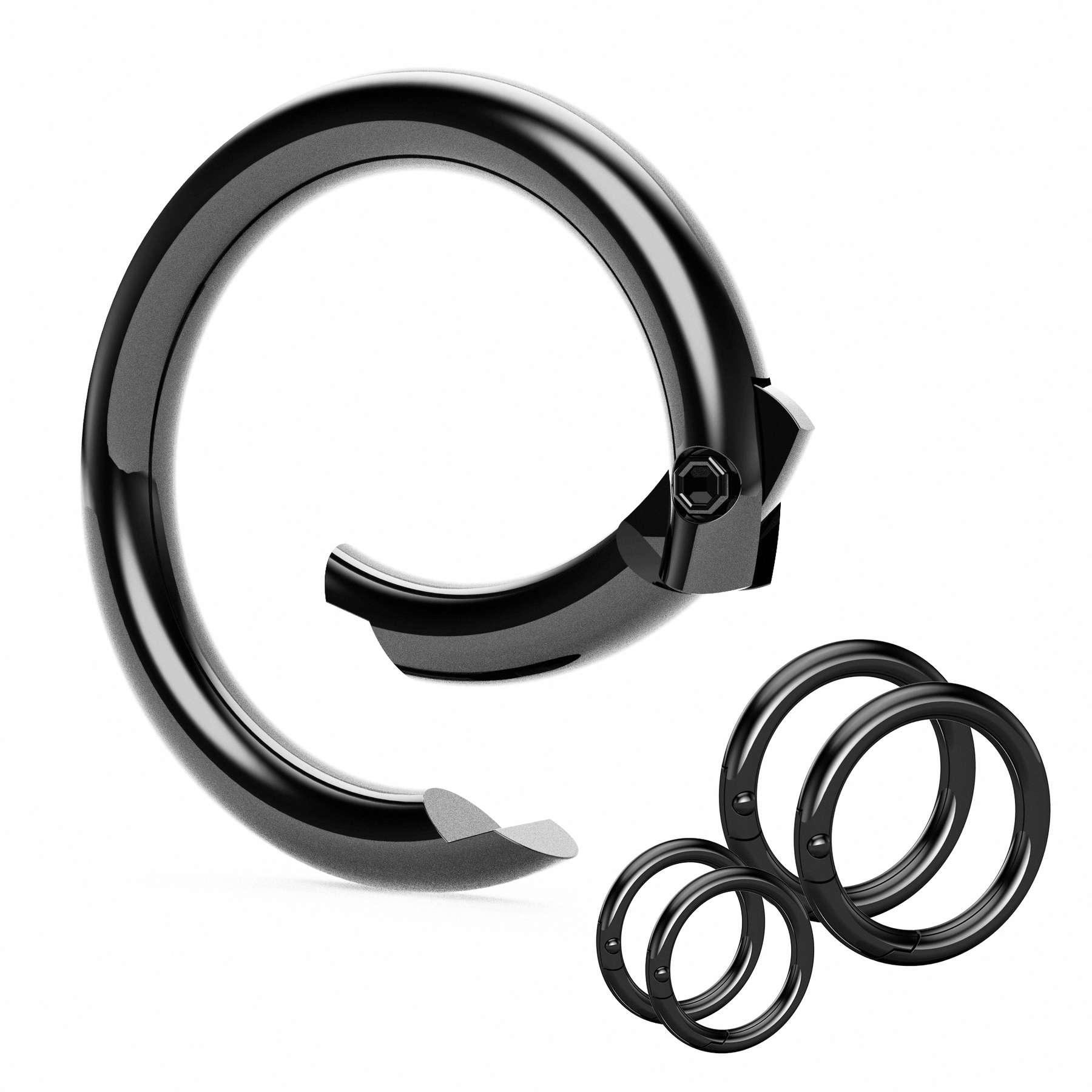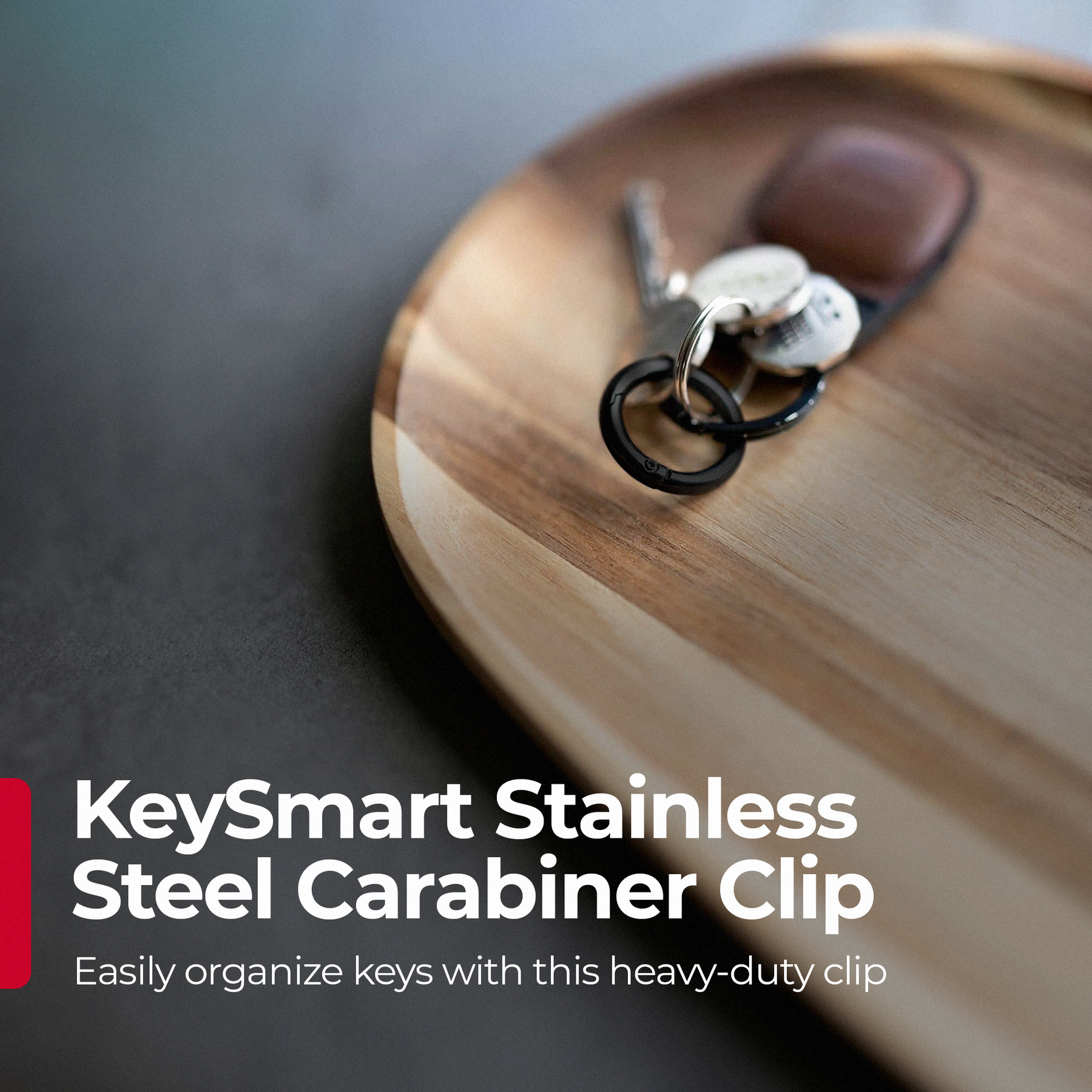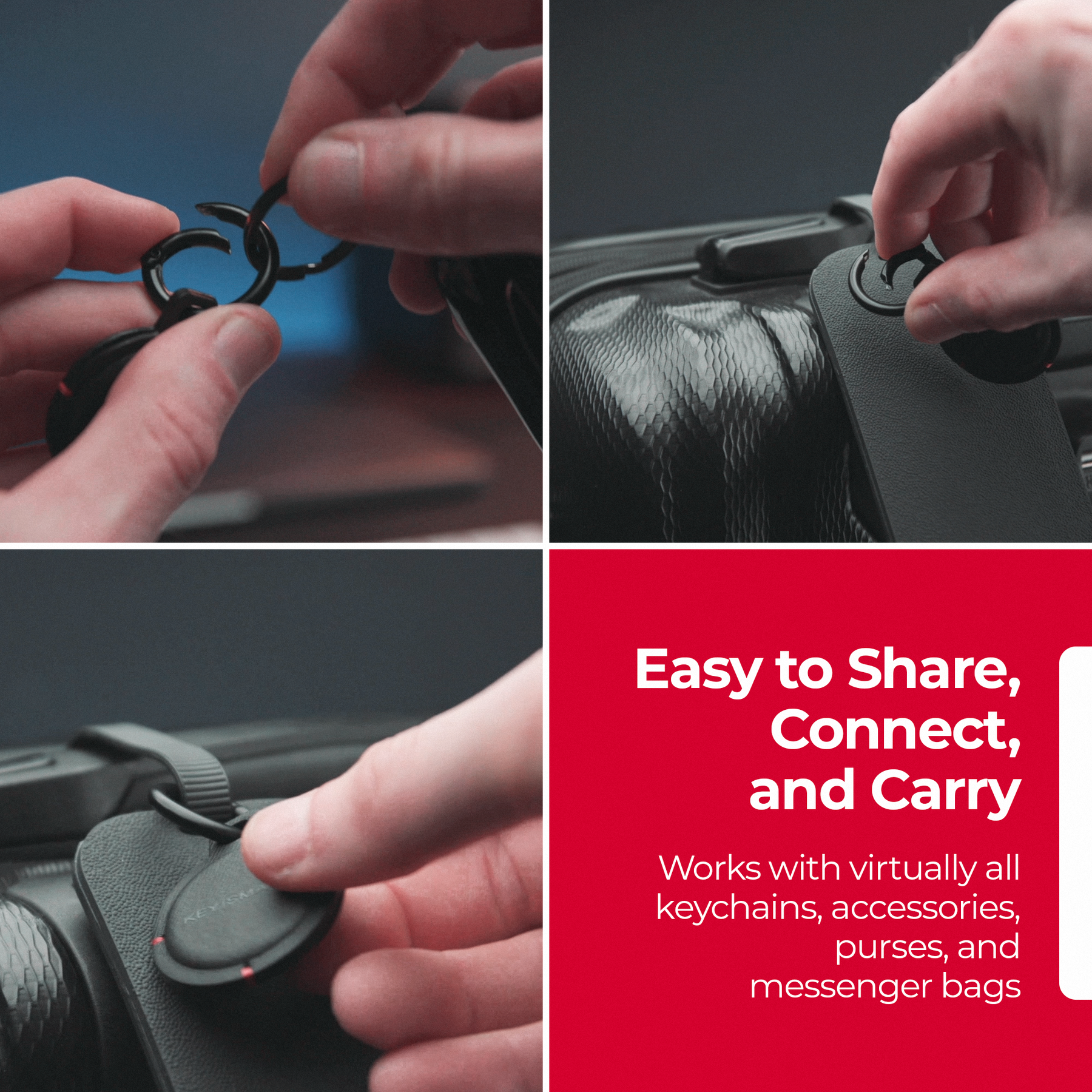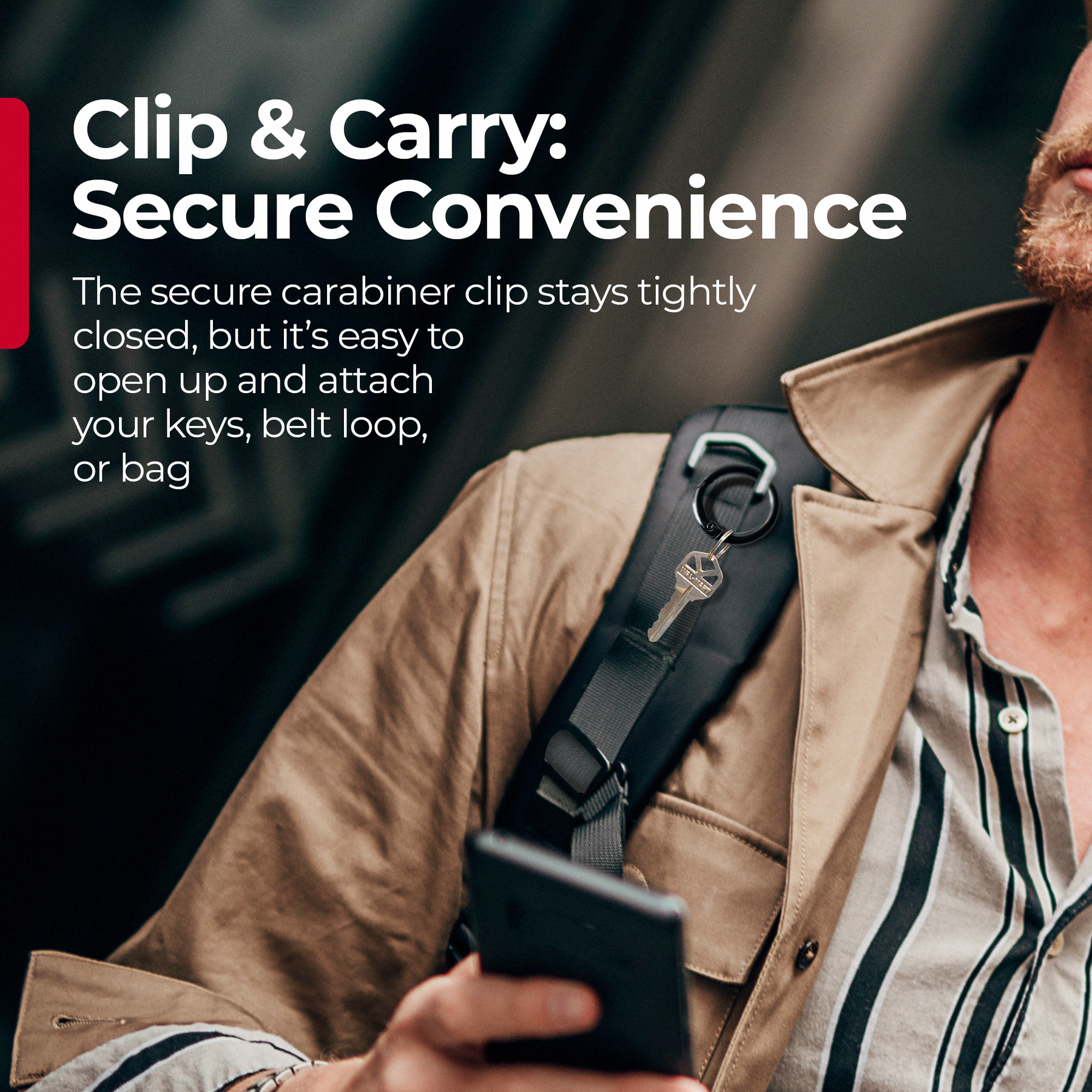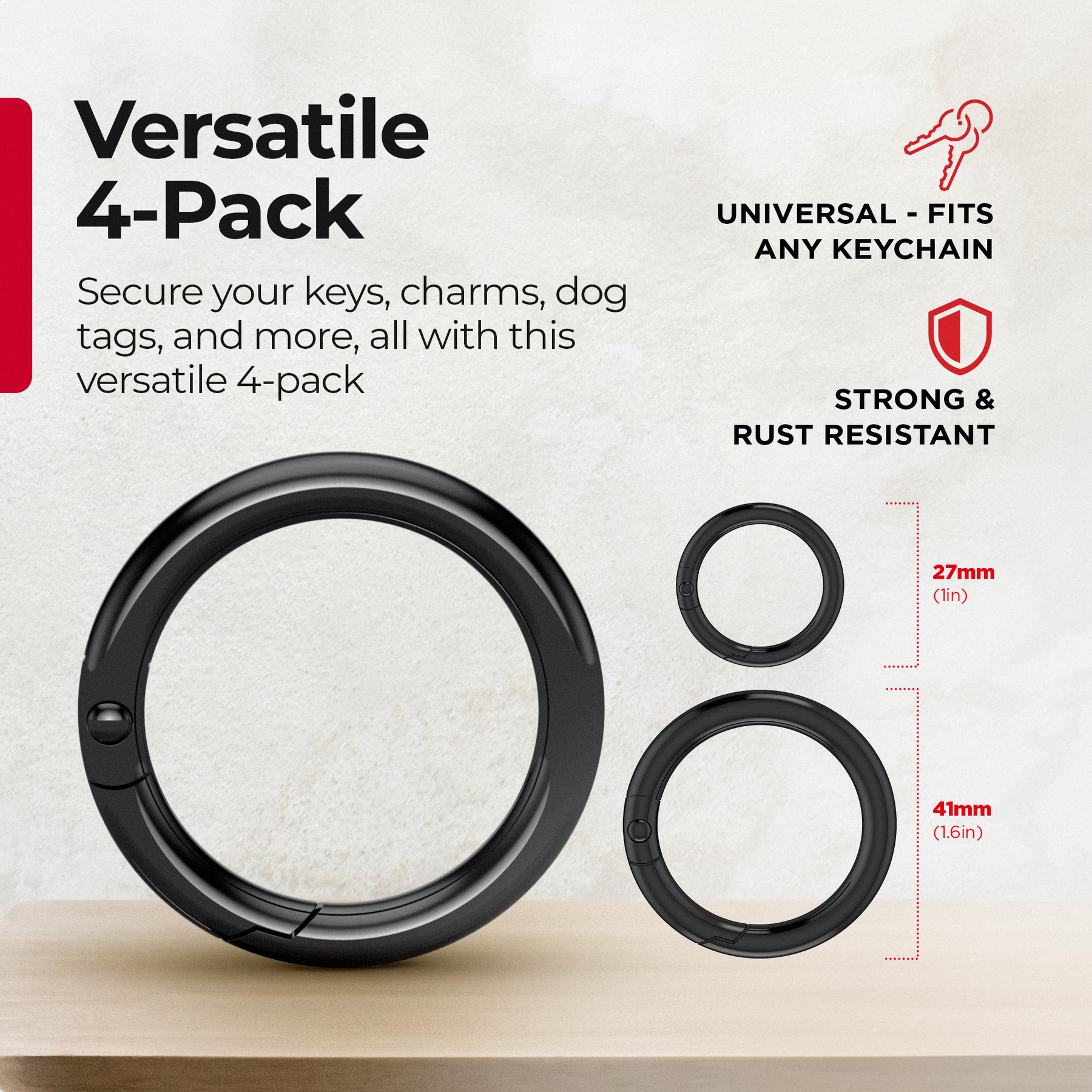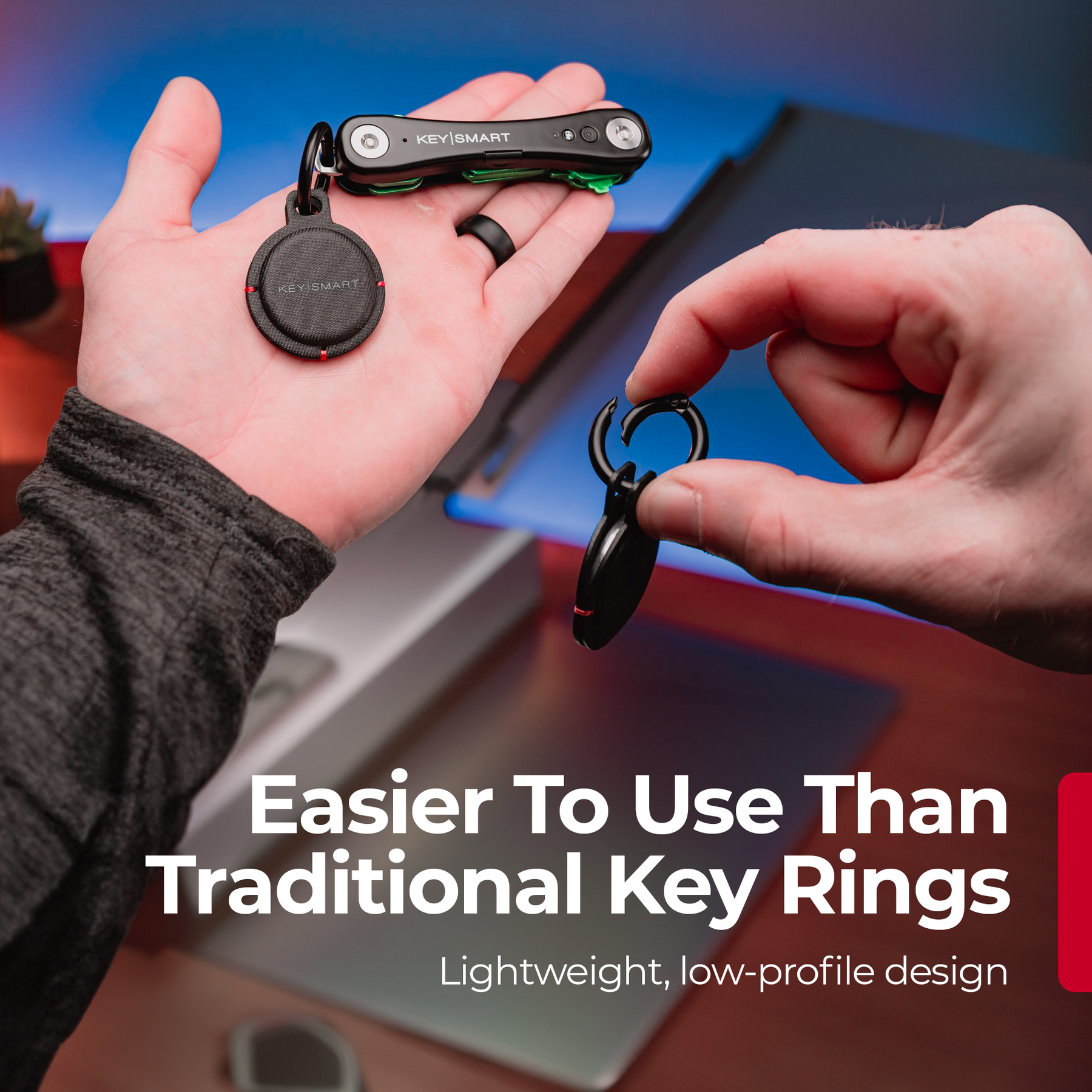 CarabinerClip 4-pack
4 Pieces 2 Sizes | Universal Compatibility | Easy to Use
🇺🇸 Shipping Within 24 Hours
Easy to Use. Easy to Open. The secure carabiner clip stays tightly closed, but it's easy to open up and attach your keys, belt loop, or bag.

Keep Your Items Safe & Secure. The powerful clip stays tight, so you don't have to worry about losing your keys. 

Easy to Share, Connect, and Carry. Free up space in your pockets. Easily switch out keys, share your car fob with your partner, or quickly connect and remove it from your bag or belt loops. 

4 Pieces in 2 Sizes. Universal Compatibility. Use the right size clip for any situation. 41mm (1.6 inches) and 27mm (1 inch). Works with virtually all keychains, accessories, purses, and messenger bags.

Connect Keys, Charms, Purses, Keychains, and More. Tightly carry your keys and other items with you. Hook it onto your pant loop for easy access (and less clunky pockets). 

Dog Tags and More. Works perfectly for dog tags, necklaces, USB thumb drives, and more.
Note: This product is not compatible with the KeySmart Bottle Opener
All items purchased from getkeysmart.com ship within 24 hours unless otherwise stated.
You can return any undamaged items within 30 days of receipt. To start a return and learn more about our return policy, click here.
All new KeySmarts purchased at GetKeySmart.com come with a 2 year warranty.
If your KeySmart breaks under normal wear and tear within 2 years of purchase, we will replace it for you. Click here for more details.
They are ok.
The overall craftsmanship is stylish and for the most part constructed well. The gate retention was not as strong as I expected and would like it to be. It makes its usability overtime a concern. It functions well but depending on your use, it may not be ideal. If you are going to be constantly attaching and detaching from a bag or your pants this may not be for you. I found it difficult to do with any speed due to the difficulty of finding the gate. Due to the smooth craftsmanship, finding the gate by feel is hard and since it's stylishly all one color, visually it's also hard and even harder in low light. I think this product is better suited as a stylish key ring and makes adding and removing keys a lot easier than a traditional key ring.
The Carabiner Clip works great with the keys I have. I own several odd shape keys and the Carabiner Clip works great in organizing them.
Hi there Bill!! We truly appreciate your positive feedback. It's wonderful to know that you've had such a positive experience with our products! We can't wait to assist you with your future orders.